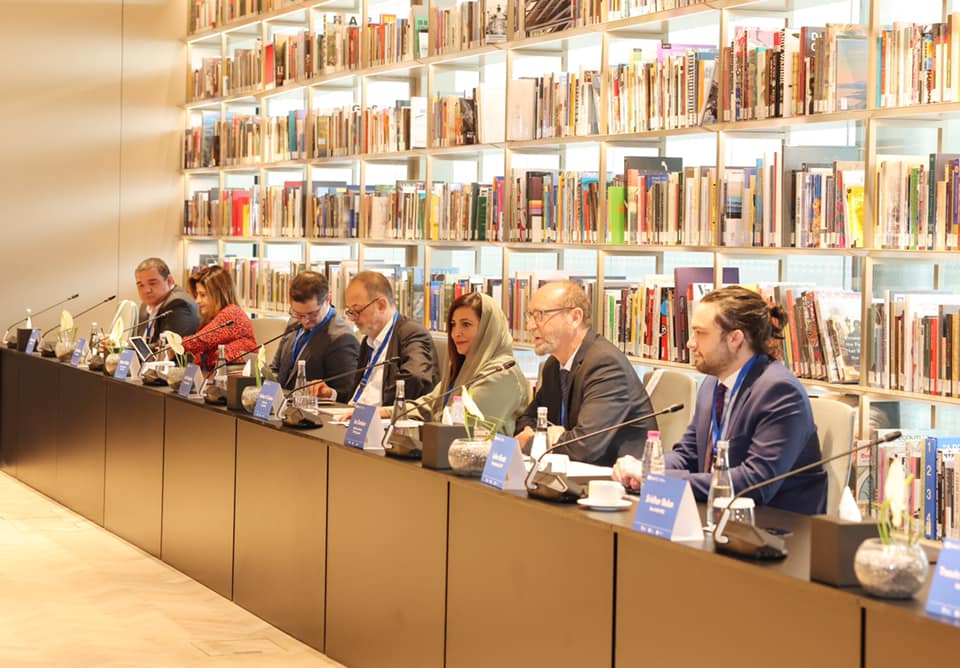 UNESCO to establish World Book Capitals network
Organized by UNESCO, a meeting was held within the ongoing International Book Fair in Sharjah (United Arab Emirates).
Ninia Macharashvili, Director of Tbilisi – World Book Capital of 2021 and Deputy Director Nino Kiknadze, shared the six-month experience with the World Book Capital Advisory Committee members.
The meeting targeted establishing the unified network of World Book Capitals that would be a platform to exchange ideas and best practices among participants.
Tbilisi will host the participant cities of World Book Capitals next year. Tbilisi was officially granted the status of World Book Capital of 2021 on April 23, thus receiving the right to offer a variety of events for the audience for the whole year.