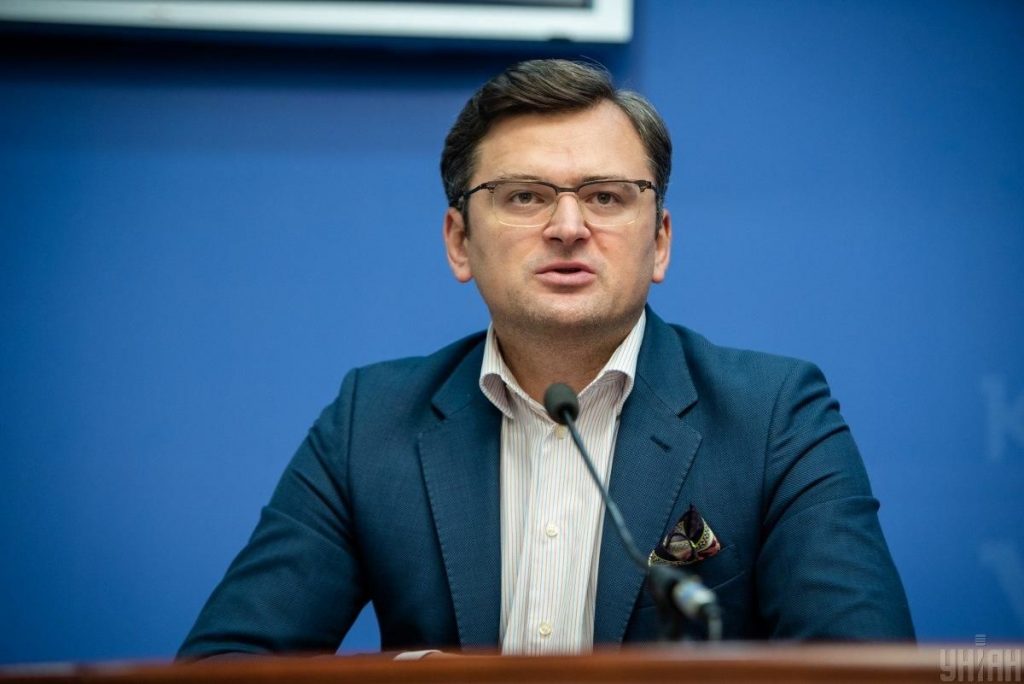 Ukrainian Foreign Minister: Ukrainian citizen Saakashvili, who is not endowed with the right and power to represent state's position, is actively commenting on situation in Georgia ahead of elections
The Minister of Foreign Affairs of Ukraine Dmytro Kuleba responds to the summoning of the Ambassador of Ukraine to the Ministry of Foreign Affairs of Georgia due to the statement of Mikheil Saakashvili.
As the Minister said at the briefing, the situation around Saakashvili is unfortunate because "a Ukrainian citizen, who is not endowed with the rights and powers to represent the position of the state, is actively commenting on the situation in Georgia ahead of the elections."
"Each of his statements ends with the Ukrainian ambassador is summoned to the Georgian Foreign Ministry for expressing dissatisfaction with Saakashvili's statements. It is imbalance: the private person acts, and the state has to make an explanation for it",- Kuleba said.
According to the Ukrainian Foreign Minister, Ukraine understands the "sensitive situation" created in Georgia before the elections and highly values the friendship with Georgian partners and neighbours on the Black Sea.
"We expect the stabilization of relations and the elimination of this stimulus because I am deeply convinced that the statements of any private person cannot destroy the relations between our nations and countries," — said Kuleba.
"The position of the Foreign Ministry is clear: Saakashvili is an individual and in his comments on the situation in Georgia does not represent the position of Ukraine", — the minister added.