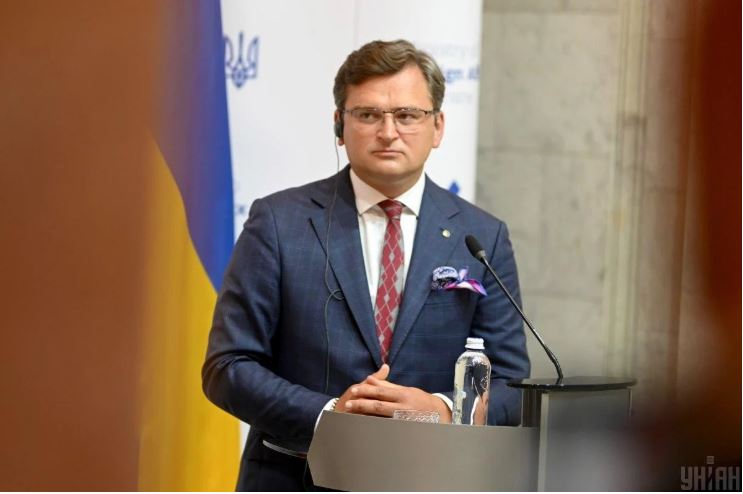 Ukrainian FM says Germany 'encourages Putin' by refusing to supply weapons
Ukraine's Foreign Minister Dmytro Kuleba on Saturday slammed Germany for its refusal to supply weapons to Kyiv, urging Berlin to stop "undermining unity" and "encouraging Vladimir Putin" amid fears of a Russian invasion.
Kuleba said on Twitter that Germany's statements "about the impossibility of supplying defense weapons to Ukraine" did not match "the current security situation."
Ukraine's minister stressed that "today the unity of the West in relation to Russia is more important than ever."
"The German partners must stop undermining unity with such words and actions and encouraging (Russian President) Vladimir Putin to launch a new attack on Ukraine," Kuleba said, Al-Arabiya reported.
Ukraine is "grateful" to Germany for the support it has already provided, but its "current statements are disappointing," he added.
Ukraine's calls to Western allies to bolster its defense capabilities have seen the United States, Britain and Baltic states agreed to send to Kyiv weapons, including anti-tank and anti-aircraft missiles.
Germany said it will provide field hospital for Ukraine but ruled out sending weapons.