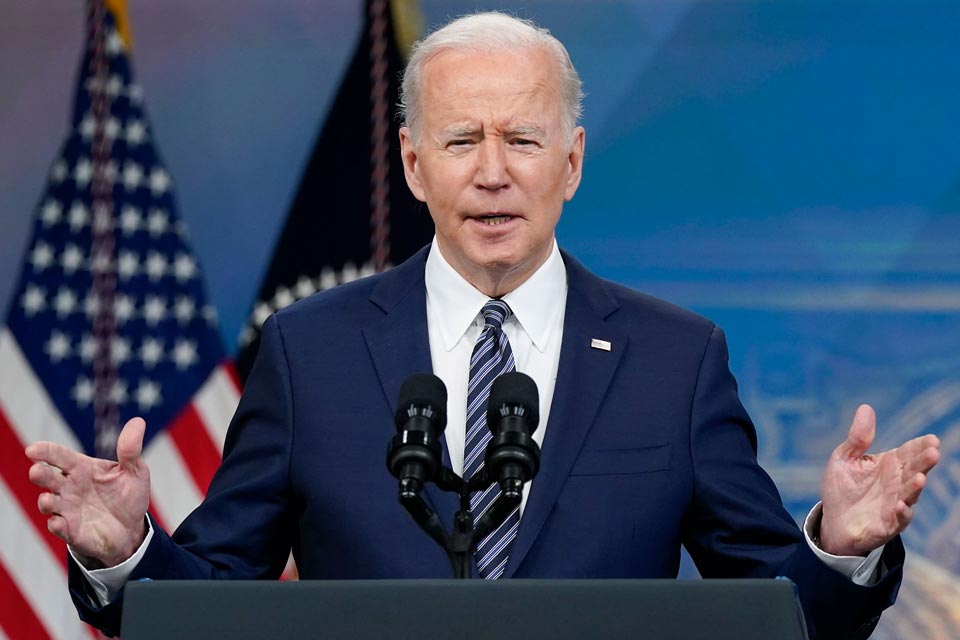 U.S. continues strong support for brave Ukrainian people, President Biden says
U.S. President Joe Biden announced up to $150 million Ukraine military aid package as fears of Russian escalation grow.
"Today, the U.S. is continuing our strong support for the brave people of Ukraine as they defend their country. I am announcing another package of security assistance that will provide additional artillery munitions, radars, and other equipment to Ukraine, President Biden tweeted.
Last month, Biden requested $33 billion from Congress after he exhausted his remaining drawdown authority.
Today, the U.S. is continuing our strong support for the brave people of Ukraine as they defend their country. I am announcing another package of security assistance that will provide additional artillery munitions, radars, and other equipment to Ukraine. https://t.co/lpvJbFF9Q3

— President Biden (@POTUS) May 6, 2022