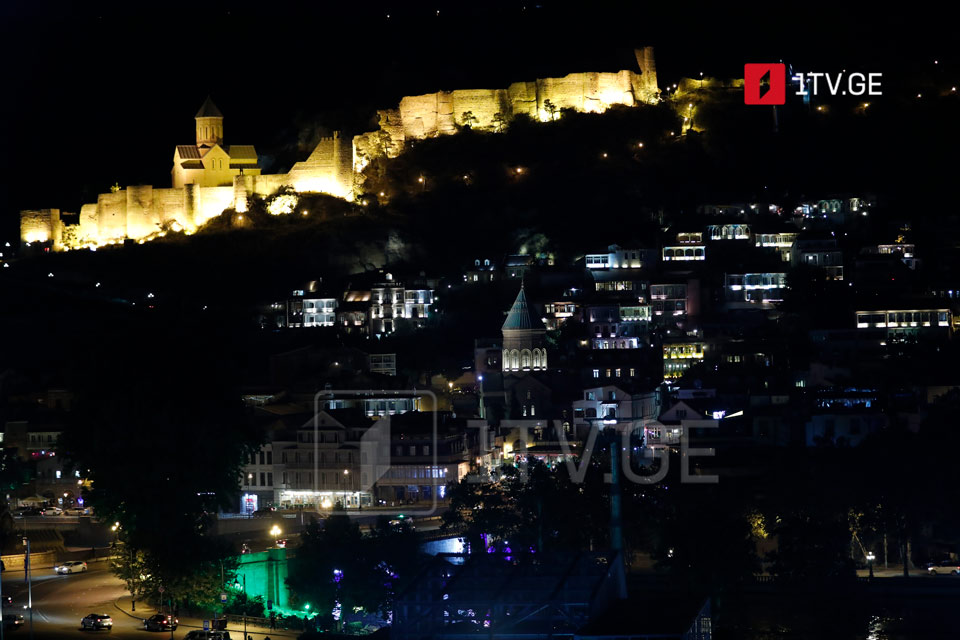 Twenty-six persons awarded the title of Honorable Citizen
An awarding ceremony of Honorable Citizens was held at the State Ceremonies Palace. The title went to 26 people. They received certificates and symbolic keys of Tbilisi from Tbilisi Mayor Kakha Kaladze.
The title of Honorable Citizen in 2023 went to: Archil Khomasuridze (endocrinologist), Zhanri Lolashvili (actor), Nugzar Uberi (paediatrician), Aleksandre Kotorashvili (Photo reporter), Ramaz Gakhokidze (scientist), Gia Baghashvili (musician), Guranda Grigorashvili (physician), Nana Pachuashvili (actress), Tamaz Maghlakelidze (doctor), Amiran Koridze (doctor, scientist), Guram Akhalaia (scientist), Murman Jinoria (actor), Lia Sturua (poetess), Leo Antadze (actor), Imeda Kakhiani (actor), Iamze Dolaberidze (dancer), Levan Laghidze (painter), Davit Maghradze (poet), Rashid Todria (painter), Avto Makharadze (actor), Zurab Lezhava (sportsman, couch), Manana Akhmeteli (musical critic), Mamuka Charkviani (musician, composer), Eva Babalashvili (painter, writer), Revaz Arveladze (electric enjineer), Zaza Avaliani (physician).
Tbilisi Mayor Kakha Kaladze opened the event and addressed the audience.
Tbilisi Mayor spoke about the tradition of marking Tbilisoba public festival. He also expressed his sympathy and respect to those who" devoted their life to their country and Tbilisi."
"Let's take care of our city together, think about its future, try and be able to transform it in the best way. I understand that there are difficulties and challenges, but believe me, by standing together, it is possible to make our city even more beautiful," he said.