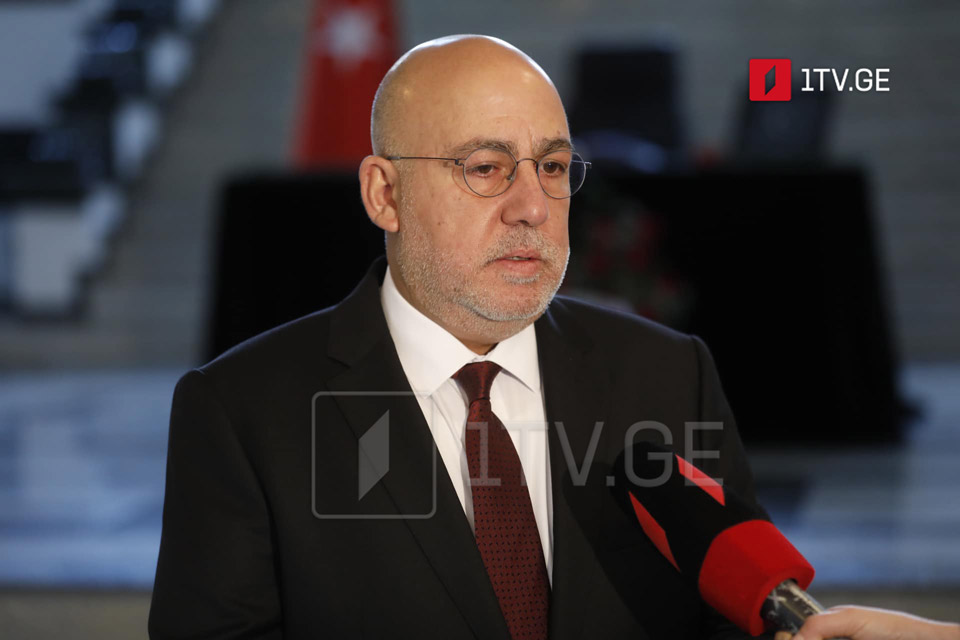 Turkish Ambassador praises Georgia
Turkish Ambassador to Georgia, Ali Kaan Orbai, said that Georgia was one of the first countries to respond to Turkey's call for international assistance, dispatching rescuers to the disaster zone of the quake-ravaged country.
In his words, Georgian rescuers "brought the light of hope to people."
"In Turkey, we have mobilized all resources. But additionally, we also issued a call for international assistance. As a close friend, neighbour and strategic partner, Georgia was among the first countries which responded to our call for international assistance. On the very same day of the earthquake, the 6th of February, Georgia immediately organized a search-rescue team and, on the very same day, they set off from Tbilisi en route to Turkey," he said.
According to the Ambassador, the Georgian rescue team includes 60 qualified and professional specialists. They are working in Adiyaman province and have already rescued a 21-year-old woman trapped beneath the rubble.
"We are grateful. I am particularly grateful to all Georgian authorities, government, and Prime Minister, whom I know as a true friend of Turkey, and who is personally involved in the coordination of efforts.
In addition to the first team, who brought the light of hope to people, Georgia again responded to our call last night and immediately organized an additional search and rescue team of 40 people. I met them today at the airport. They are waiting for the departure to Istanbul. I met them personally. They are very qualified, professional people. We are grateful to Georgia for this true show of solidarity and support," the Ambassador said.
Georgia deployed 40 additional firefighter rescuers to southeast Turkey to assist the Georgian squad in their race to pull survivors from beneath the rubble in Adiyaman city after a devastating earthquake jolted Turkey and Syria, causing massive destruction.
On February 7, Georgian Prime Minister Irakli Garibashvili dispatched a 60-member rescue team to Turkey's disaster zone. A deadly earthquake struck southern Turkey and northern Syria, killing over 7000 people on February 6.