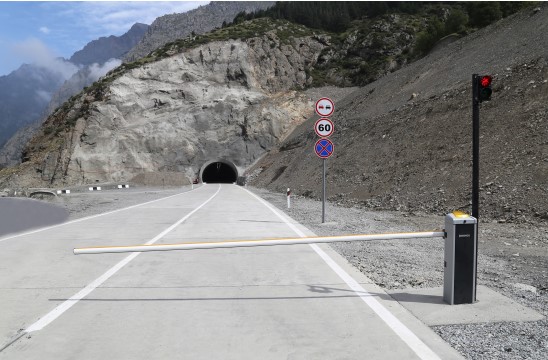 Traffic Movement to be temporarily limited in Devdoraki Tunnel
Traffic Movement will be temporarily limited in Devdoraki Tunnel connecting Dariali and Devdoraki gorges of Mtskheta-Stepantsminda-Larsi central highway of international importance on October 19-20.
According to Roads Department of the Ministry of Regional Development and Infrastructure of Georgia, "Peri" LTD will be carrying out the planned inspection of the tunnel's facilities from 08:00 to 18:00 during 2 days.
The Patrol Police will coordinate the movement of the traffic flow across a by-pass road of the tunnel during the evening and night hours on October 19 and 20.