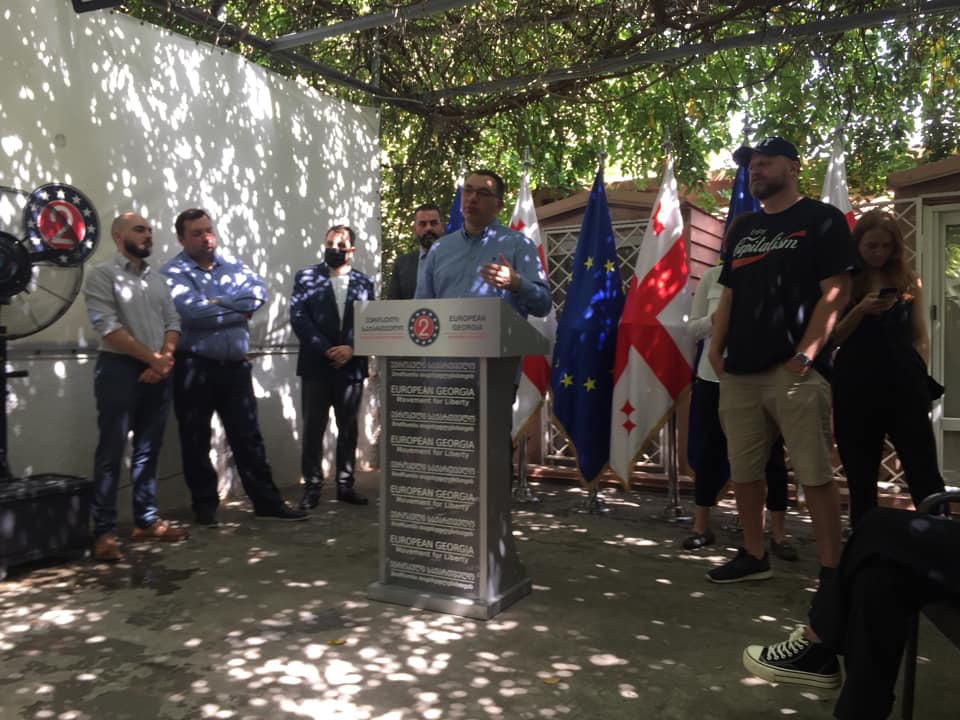 Three opposition parties agree to nominate joint candidates for local elections
Three opposition parties – European Georgia, Girchi-More Freedom and Droa (It is Time) – agreed not to compete in Tbilisi single-mandate constituencies for the local elections.
According to Elene Khoshtaria, Droa party leader, the October 2 local polls are a referendum for the early elections. "The coalition proposals on the part of opposition will give faith to the population in this struggle," she said.
Girchi-More Freedom party leader Zurab Japaridze believes the upcoming local elections are very decisive, and the opposition can walk the "conciliation path".
Giga Bokeria, leader of the European Georgia, said the three parties would nominate joint candidates on August 15. He noted that the United National Movement (UNM) would support those candidates.