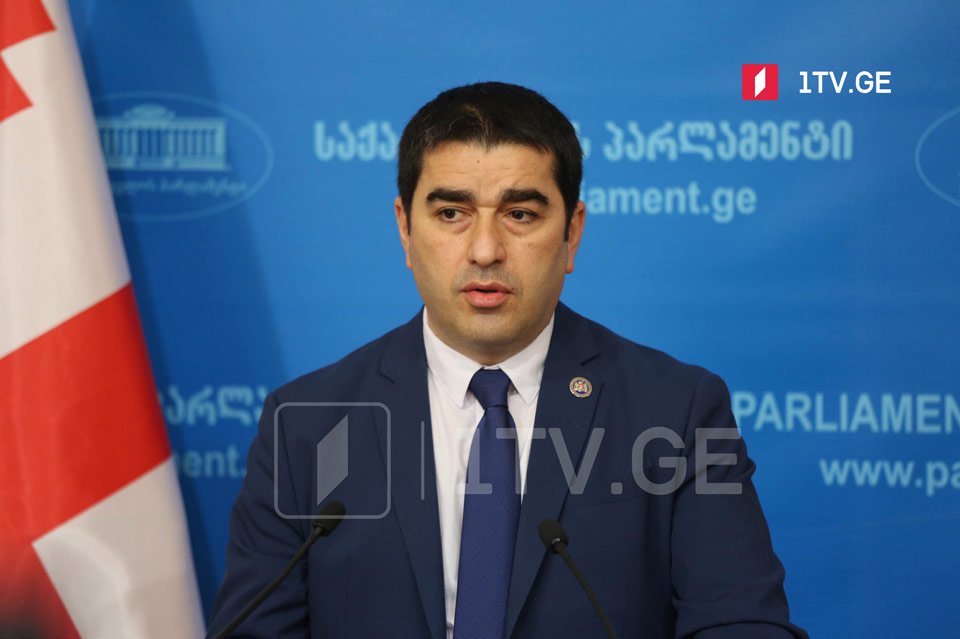 Those who want Europe should join government's initiative, Parliament Speaker says
The action plan, which the ruling team presented on July 1, is the government's responsibility to fulfill the priorities, which the European Commission named as the condition for granting Georgia the EU candidate status, said Parliament Speaker Shalva Papuashvili.
According to Papuashvili, the schedule is outlined in the plan and the working groups, to be established in the parliament, will finalize it and the parliament will adopt it at the fall session.
"Now the issue is who want Europe that means cooperation and accord. The European Commission called for depolarization. Europe means constructive debate and moving forward in this democratic debate," Papuashvili said.
Parliament Speaker believes that some politicians still choose the radical agenda. The Georgian Dream offers constructive dialog.
"The option is simple. Those who want Europe, should join our initiative, those who refuse will reject the EC proposal," he said.
The ruling Georgian Dream (GD) party on July 1 presented an action plan for fulfilling the 12-point conditions outlined by the European Council (EC) for granting Georgia the European Union membership candidate status later this year.