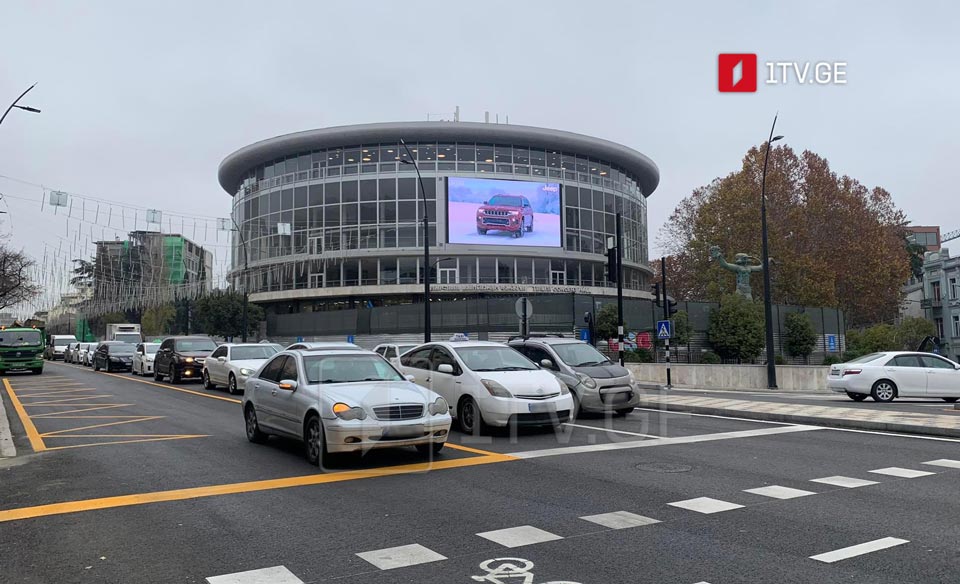 Tbilisi's Melikishvili Avenue reopens after renovation 
Tbilisi's Melikishvili Avenue has reopened on Monday after a 6-month renovation, Tbilisi City Hall has announced.
Tbilisi Mayor Kakha Kaladze inspected the renovated avenue, saying that "about six kilometres of underground communications were fully renovated. A new drainage system and gas pipes were updated. Unfortunately, many streets are in a poor condition, so we keep using similar methods to try to arrange Tbilisi as efficiently as we can."
The project also includes new bus stations, bus lines, bicycle lanes, traffic islands, new waiting spaces, new zebra crossings, and contemporary LED lighting, according to the Tbilisi City Hall.
Infrastructure was renovated not only for transport but also for pedestrians and people with disabilities, the City Hall added.