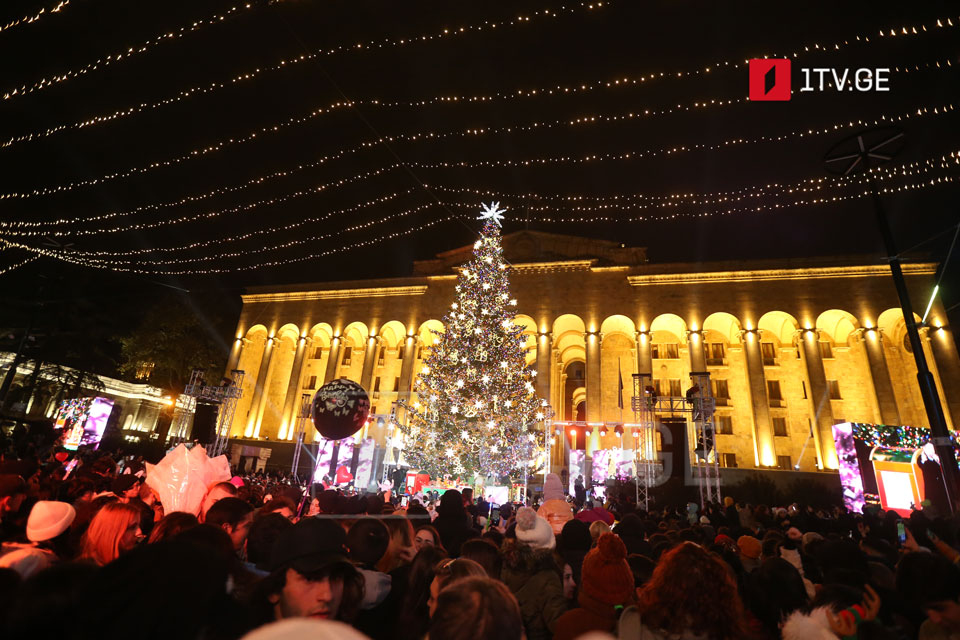 In Pictures: Tbilisi's main New Year tree lights up
Tbilisi's main New Year tree has lit up in front of the parliament building.
Tbilisi Mayor Kakha Kaladze addressed the public during the ceremony, asserting that the upcoming year 2023 will be more successful.
"People in any city in the globe yearn for life, love, unity, and peace for themselves as well as for their loved ones. We have transformed our fondest desires into a type of message, and with this optimism, we embrace 2023," he added.