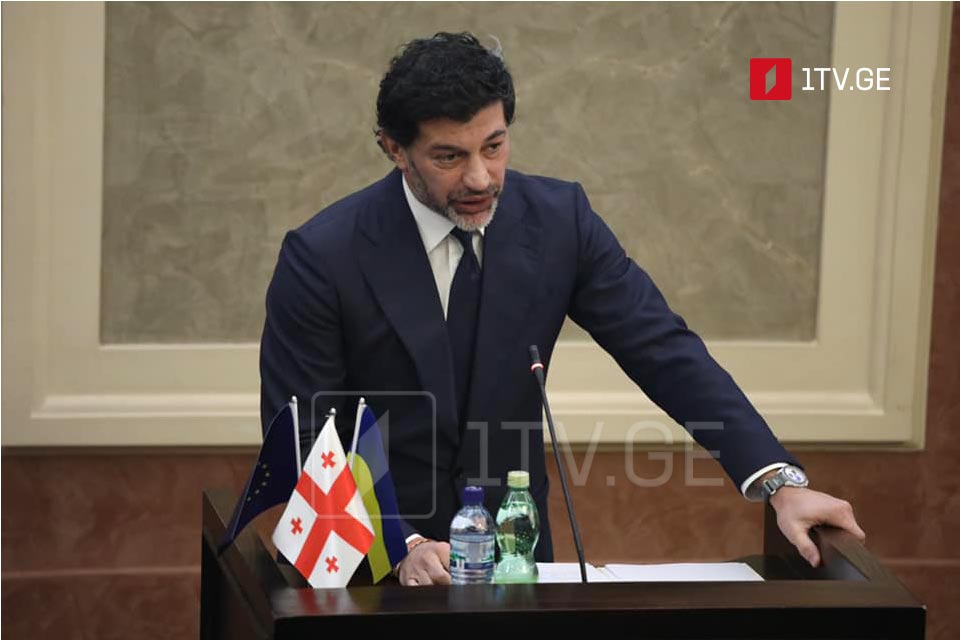 Tbilisi Mayor ready to listen to opposition's alternative vision of transportation policy
Tbilisi Mayor Kakha Kaladze on Wednesday pledged the transportation policy to be "paramount" for him personally and his team, although the transport reform takes some time.
In his annual report presentation at Tbilisi City Council (Sakrebulo), Kaladze vowed to the Tbilisi residents that the capital would have convenient public transportation. "We will face all the challenges with dignity."
The Mayor went on to declare that the capital requires more 18-meter buses, which would be acquired in 2023-2024, in parallel with the new bus depot construction.
Kaladze also informed the opposition in his address that if they have an alternative vision for transportation policy, he would listen to their recommendations.