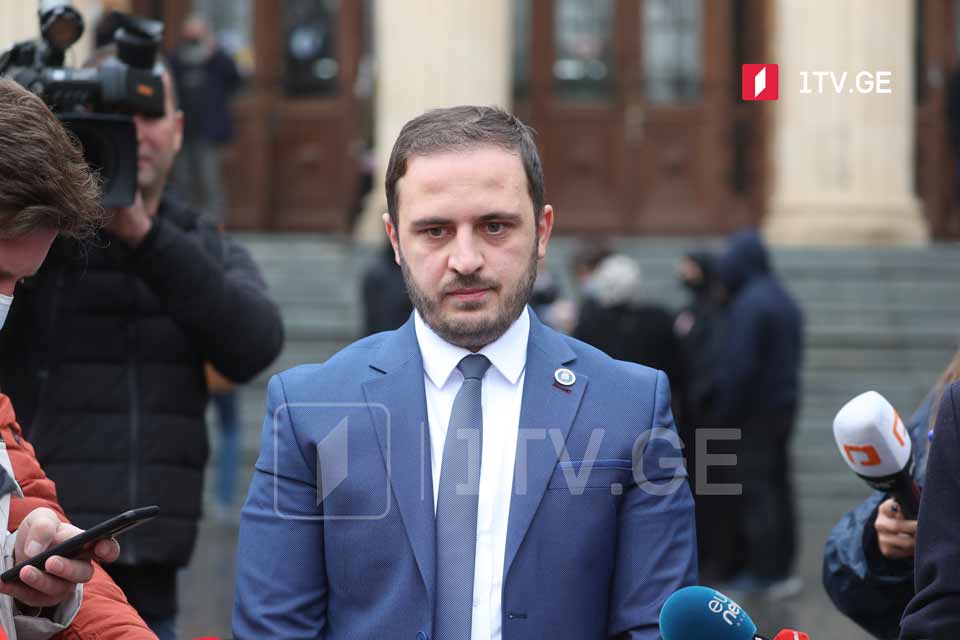 Tbilisi City Court tries ex-president for illegal border crossing
A former high-ranking law enforcement official assisted ex-president Mikheil Saakashvili in crossing the state border illegally, said prosecutor Levan Vepkhvadze. The prosecution will present the evidence during today's trial at the Tbilisi City Court.
"The investigation identified a person who assisted Mikheil Saakashvili on the territory of Ukraine. It was a former high-ranking law enforcement official who helped the accused Mikheil Saakashvili in illegally crossing the state border," Vepkhvadze said.
Mikheil Saakashvili's lawyer Beka Basilaia stated that the ex-president chose a peaceful way to return to Georgia and thus averted the government from attempted provocations, speculation and manipulations.
"The case has no legal dimension. This is a political act and political persecution. The Georgian oligarchic government persecutes the third president. His return to the homeland is legal," Basilaia said.
According to the lawyer, the ex-president returned to Georgia to help the Georgian people to "liberate from oligarchic chains."
Tbilisi City Court today tries ex-president Mikheil Saakashvili in the illegal border crossing case, though the latter does not attend this hearing.
The Ministry of Internal Affairs launched an investigation into the illegal crossing of the border by Mikheil Saakashvili on October 1, the same day when Georgia's third president was arrested. Four more people are charged in the case.