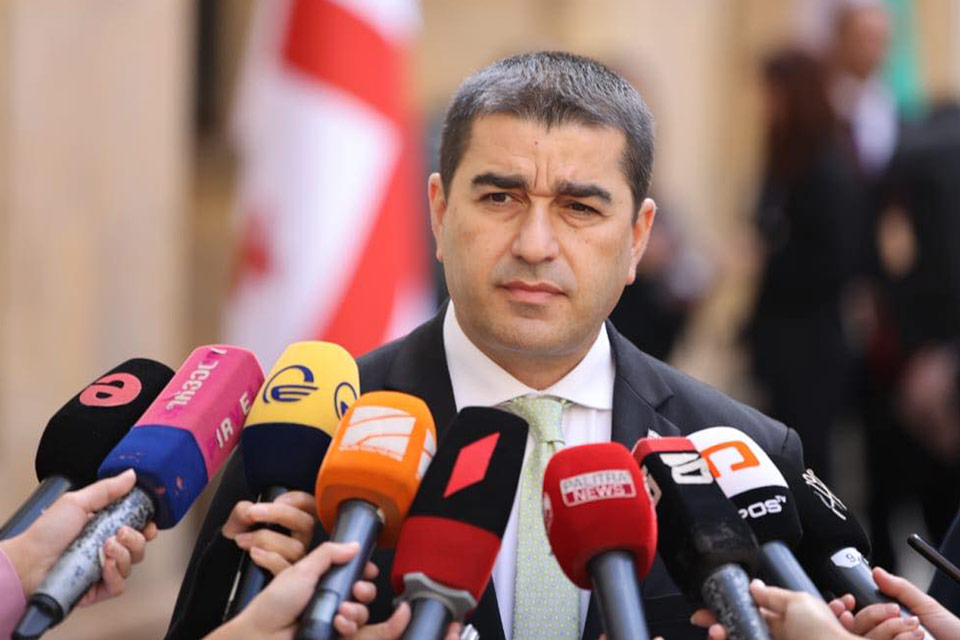 Speaker calls on President to stop attacking NBG
Georgian Parliament Speaker Shalva Papuashvili urged President Salome Zourabichvili to stop attacking the National Bank of Georgia (NBG).
The Speaker described the current situation as "regrettable," finding it difficult to assess whether the president's moves or attempts to justify them were worse.
Shalva Papuashvili recalled the President's stance when selecting members of the NBG's Board that was, in his words, neither "within constitutional frame nor human."
"We saw the president's statement where she tried to justify her actions by using two people to prove something to the parliament. This is a dignity-intimidating attitude when the President does not hesitate to admit that she uses other people for institutional battles. The National Bank is a body accountable to the parliament. So, it is our duty to react when it is attacked.
I call on the President to stop slamming the National Bank, trying to influence it, and forcing it to make this or that decision," the Speaker said.