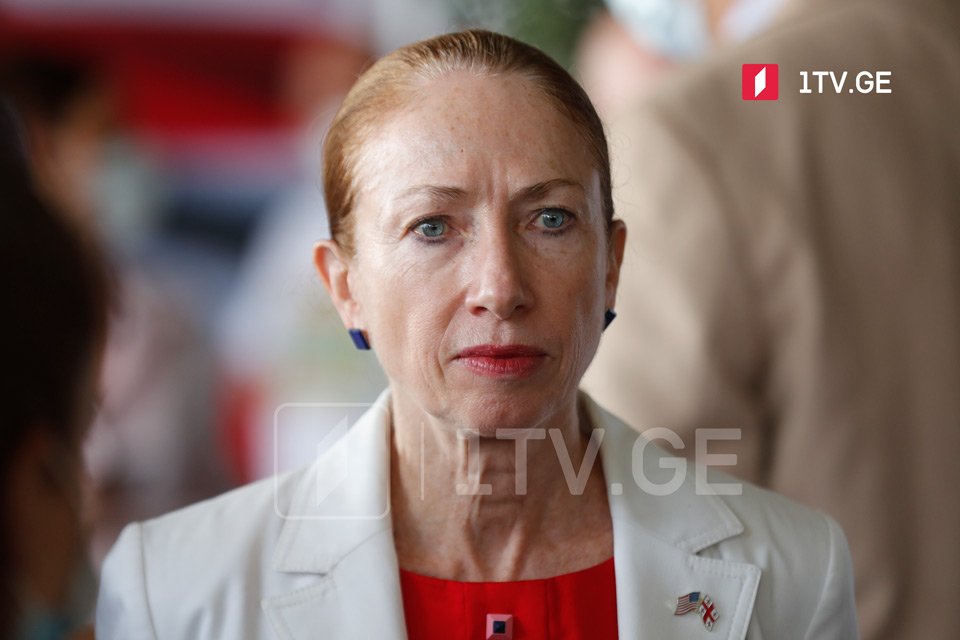 Selection process of CEC Chair, members, should be fair and transparent, Ambassador Degnan says
The selection process of the chair and members of the Central Election Commission (CEC) should be fair and transparent, said US Ambassador to Georgia, Kelly Degnan.
"It's obvious that there is already a deficit of confidence in the electoral process, we've seen that in the last few elections.  That makes it particularly important that the selection of the CEC members, especially the chair, be a very transparent and fair process.  We would hope that all of the stakeholders would take part in this.  I think it is very important for the opposition and civil society to contribute to the selection of consensus candidates that would have the full confidence of the Georgian public.  It's just too important not to have this—an impartial, fair, and transparent process," Kelly Degnan said.
On January 15, the Competition Commission submitted candidacies for Chairman of the Central Election Commission (CEC) and its members to President Salome Zourabichvili for selection.
According to the Presidential Administration, President will have to make a decision within 7 days term and will present the list to the parliament for approval.
The Competition Commission chose Tamaz Poladishvili, Tengiz Tevzadze and Giorgi Kalandarishvili as candidacies for the post of CEC Chair, while Kristine Kajaia, Levan Isakadze, Maia Zaridze and Gia Tsatsashvili as CEC members.