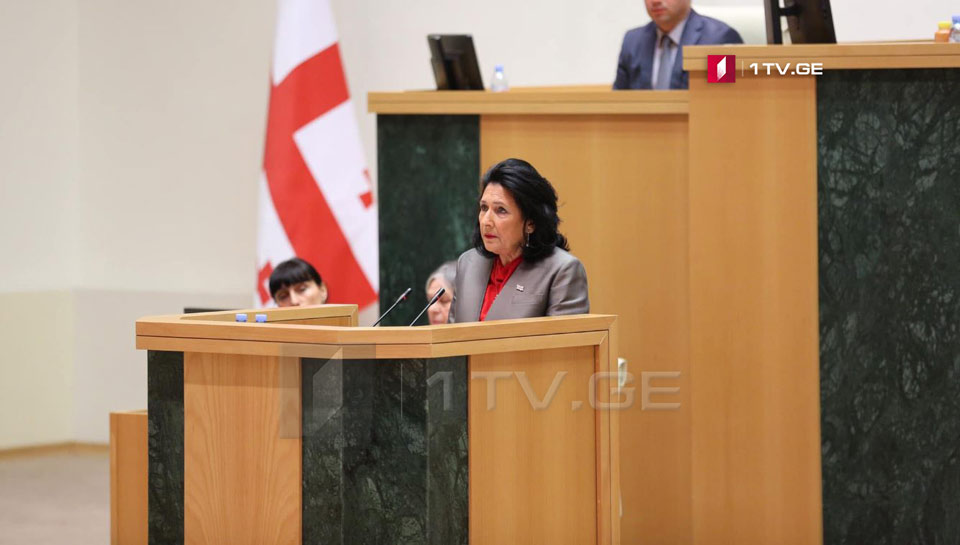 Salome Zurabishvili - We should show our standpoints to partners and Russia as well which doesn't mean surrender
"We need new steps. We should show our standpoints to our partners and Russia as well. But it must be underlined and mustn't be misunderstood that such steps mean neither giving up, surrendering, nor bargaining," Georgian President Salome Zurabishvili said in her annual report to Georgian Parliament.
"If Russia uses the occupation to reroute Georgia from its path and make Georgia to abjure its goal, that outcome will not be achieved.

If Russia's goal is to establish new neighbourly relations with Georgia and with the entire region, it is in everyone's interest.

But the new relationship requires respect for the sovereign state and its free choice as well as de-escalation, and de-occupation," Salome Zurabishvili stressed.