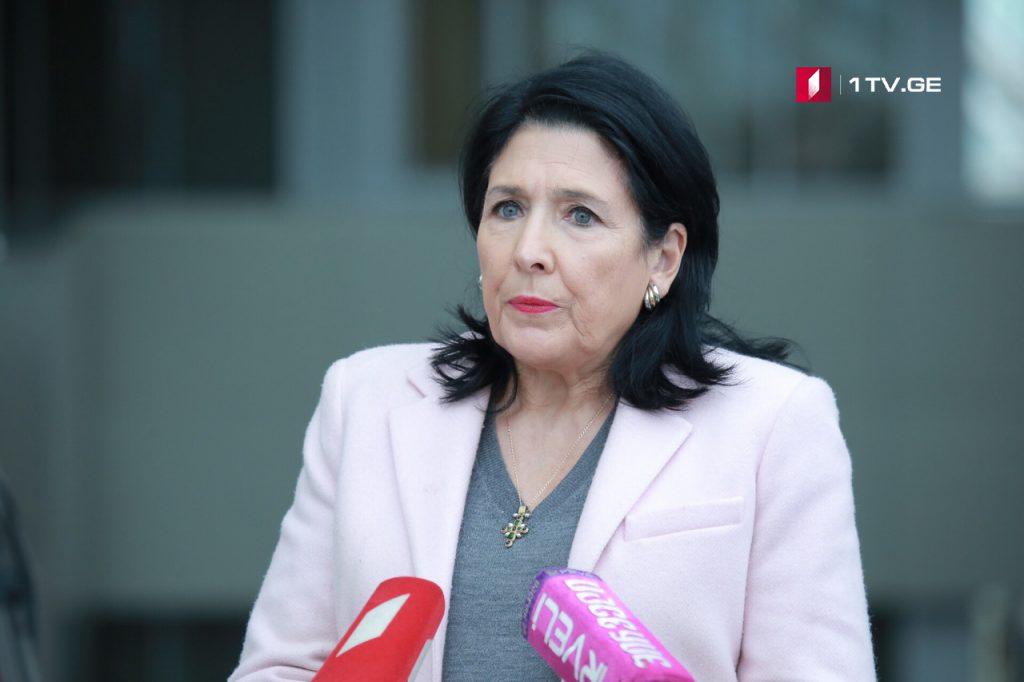 Salome Zurabishvili tells reporters to shake their brains
Shake your brains! – Salome Zurabishvili, independent presidential candidate told reporters on Wednesday. The reporters asked Zurabishvili about her attitude towards a new President's entry into Avlabari Presidential Palace.
"I have already answered you, rewind and listen to it. I have expressed my opinion and you, journalists, shake your brains and look into it," Zurabishvili said.