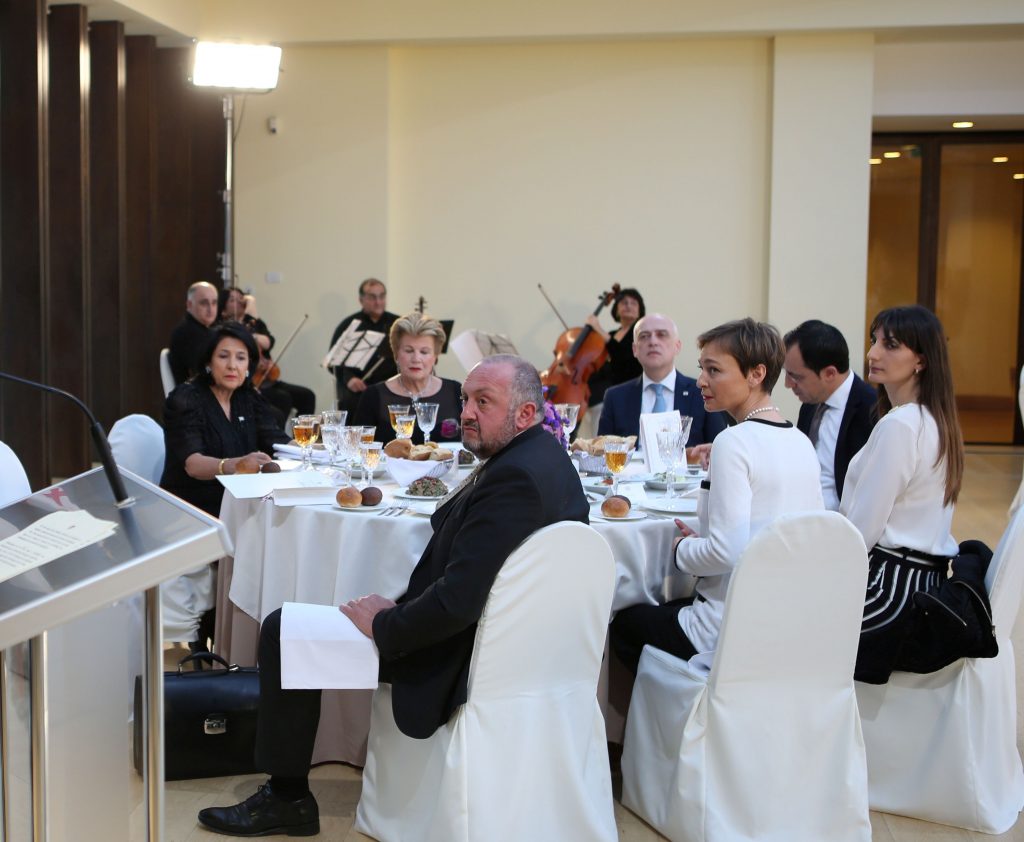 Salome Zurabishvili hopes that foundation for attendance of former president at important meetings will be laid
President of Georgia Salome Zurabishvili hosted an official dinner in honor of Nikos Anastasiades, President of the Republic of Cyprus, and First Lady Andri Anastasiades at the State Palace of Ceremonies.
Giorgi Margvelashvili, fourth President of Georgia, and his former First Lady of Georgia Maka Chichua were also in attendance at the official dinner, along with other officials. As noted by President Zurabishvili during her speech, dinner is the first occasion when a former President attends such a significant event.
"Such a tradition has never been set before and I hope we are setting the ground for this tradition," – said the President.