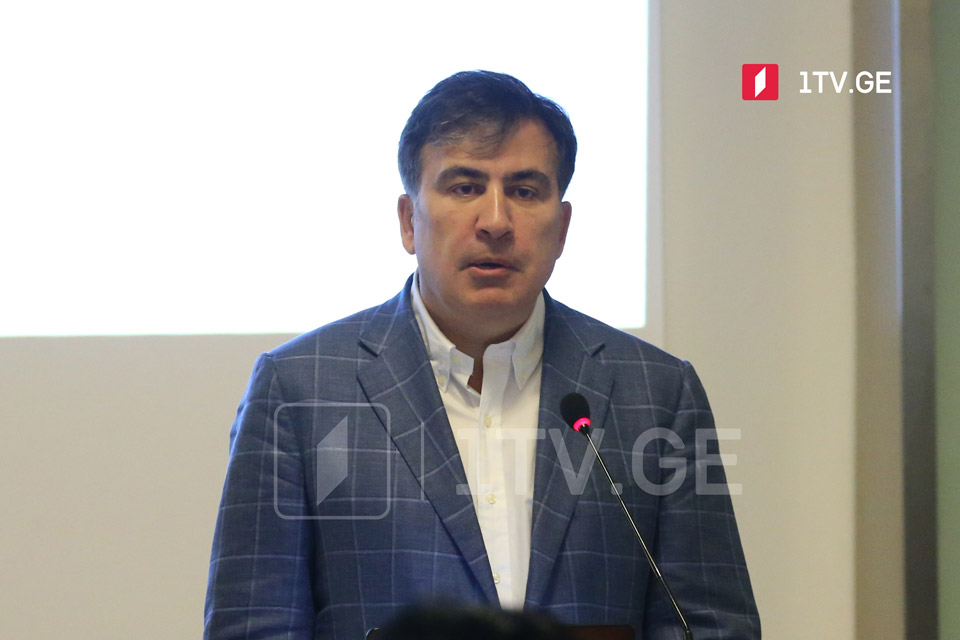 Saakashvili urges supporters to attend Saturday rallies
Georgia's former president Mikheil Saakashvili has sent another letter from the 12th Rustavi Prison, saying "it is time to develop electoral revolution recorded on October 30 and move to snap elections."
In a letter, read by Saakashvili's lawyer Shota Tutberidze, the ex-president backs the opposition coalition of winning mayors and other leaders "to hold rallies in many places all at once."
"Many of us should attend Saturday rallies without political affiliation, demanding snap elections and my release," the letter reads.
He also praised Droa party leader Elene Khoshtaria who kicked off a hunger strike on Wednesday until Saakashvili was transferred to a civic clinic.
"I welcome Elene. I have not forgotten her, or how can I forget your name, supporters or hunger strikers at Parliament or prison," Saakashvili noted.
"I will not die despite the ill will of the enemy, but will certainly wait to celebrate Georgia's victory" @SaakashviliM #FreeSaakashvili pic.twitter.com/O0z8aTQ4Er

— Mikheil Saakashvili (@SaakashviliM) November 5, 2021
Another lawyer Nika Gvaramia yesterday said Saakashvili has been suffering memory failures. However, the Special Penitentiary Service denied the reports that the ambulance crew entered the prison due to Saakashvili's deteriorating health conditions.
It said, "since morning, Saakashvili has been meeting visitors, and his health condition is satisfactory."
Law enforcers arrested Mikheil Saakashvili in the Georgian capital of Tbilisi on October 1. He kicked off a hunger striker day after detention.
The ex-president is charged with several criminal offences. In 2018, he was sentenced to six years in prison in absentia for abuse of power.