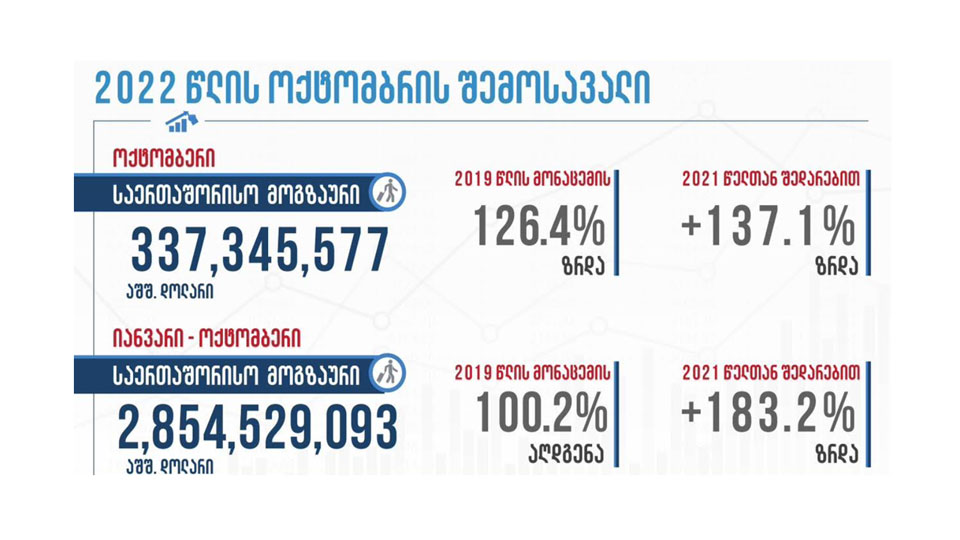 Revenues from int'l tourism reach $2.9 billion in January-October 2022
Georgia received USD 2.9 billion in revenue from international tourism in January-October 2022, based on the statistics published by the National Tourism Administration.
For the first time since the pandemic, travel revenue in January-October 2022 exceeded that in 2019. It amounted to USD 2,854,529,093, showing a 100.2% recovery compared to 2019.
In January-October travel revenues increased by 183.2% (USD 1,846,592,397) YoY.