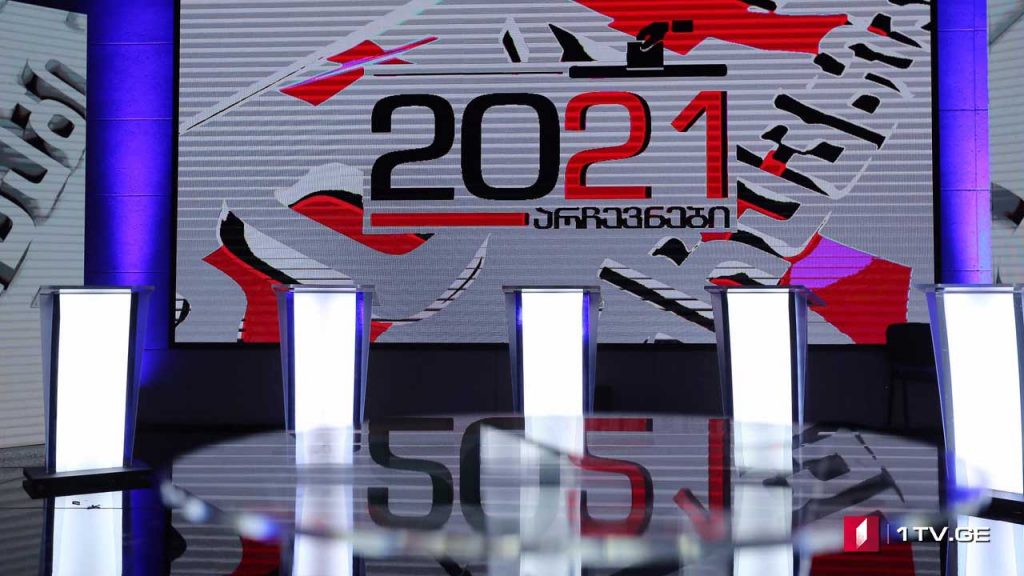 Qualified candidates for 2021 municipal race urge citizens to go to polls
Qualified election subjects yesterday participated in debates on GPB First Channel. The political parties urge the citizens to go to the polls to "change the country's fate."
The ruling team member Lado Bozhadze is convinced of the Georgian Dream's victory. "The party has been fighting for the stable development of the country and its the Euro-Atlantic choice," Bozhadze stressed.
United National Movement member Ana Gogoladze believes "the October 2 referendum is a chance for the country to beat the Georgian Dream." "Through diverse opposition parties, we will be able to meet people's expectations," Gogoladze declared.
European Georgian member Besik Donadze framed the "October 2 referendum as a fight for freedom paving the way to Georgia's development." Donadze stressed, "in this fight, European Georgia is the most reliable partner."
Lelo For Georgia member Kakha Zhgenti pledged to have "specific plans and moves. Lelo has nine steps to success and nine steps to improve the condition of the population."
The Citizens party member Pati Barjadze asserted that "Tbilisi needs knowledge," vowing her party is composed of a "competent team."
European Democrats representative Mamuka Gamkrelidze described his "party's election philosophy in three words – self-government belongs to the people."
Girchi member Herman Sabo urges citizens to vote to "create demand for different politics." He said, "Girchi is a really different political party."
"Third Force allows every citizen to participate in the process for the good of the country," said party member Vakhtang Iashvili, while Labour Party pledged to be the "only party that did not rob its country." Lasha Chkhartishvili accused Georgian Dream founder Bidzina Ivanishvili "of mugging the state."
The mayoral debates will also be held on September 21, while the local polls are scheduled for October 2, 2021.