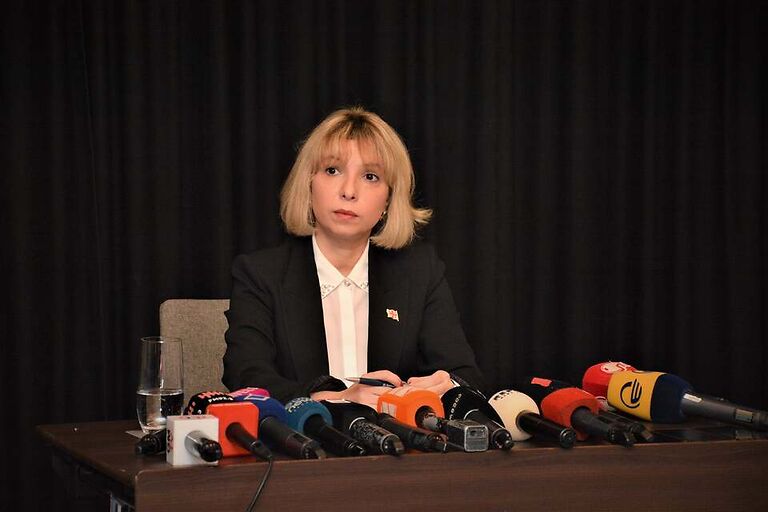 Public Defender presents annual report
Georgian Public Defender Nino Lomjaria presented the 2021 human rights annual report at the Sheraton Metechi Palace Hotel.
Nino Lomjaria criticized the government for the ineffective management of the Covid-19 pandemic that claimed over 12 thousand people lives. Public Defender said Georgia ranked seventh with the coronavirus-related death toll.
The Public Defender also evaluated the 2021 municipal elections, saying the polls have been held in a highly polarized environment with vote-bribe, intimidation and violation of the right of free movement.
Lomjaria touched on media freedom, saying the July 5-6 developments in Tbilisi when the far-right mob attacked fifty-three journalists during the anti-Tbilisi Pride rally raised concerns.
The Ombudsman also spoke about the ex-president Mikheil Saakashvili's case, saying the footage depicting Saakashvili's transfer to the N18 prison infirmary is an infringement of the prisoner's dignity and privacy.
Public Defender stressed that the humanitarian situation and continuous abduction of Georgian citizens in the occupied territories stands problematic.