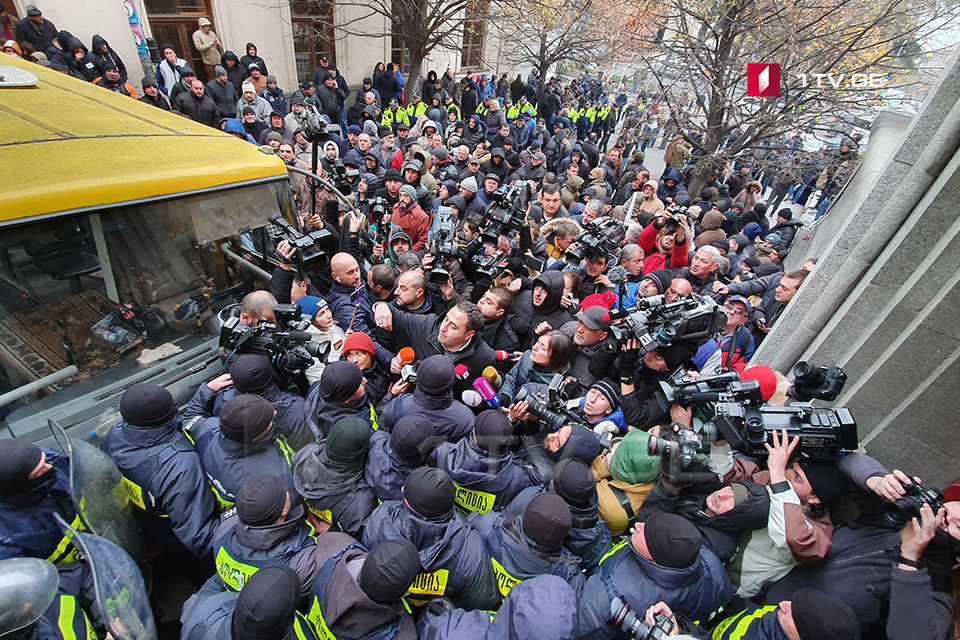 Protesters are asking police to allow getting to the entrance of parliament
Protesters of the large-scale protest ongoing in Tbilisi with the slogan "Everybody vs. one" are asking the police to allow getting to the entrance of the parliament building.
Protesters are gathered at Chitadze and Chichinadze streets together with leaders of oppositional parties. Giorgi Vashadze, one of the leaders of "Power is in Unity" oppositional union says that he has the right to enter the parliament.
Twenty-eight people were detained during the protest last night. Reportedly, the detainees have been taken to Dighomi temporary detention isolator. Three people were injured. Riot police used water cannon to disperse protesters near Georgia's parliament early morning on Tuesday.