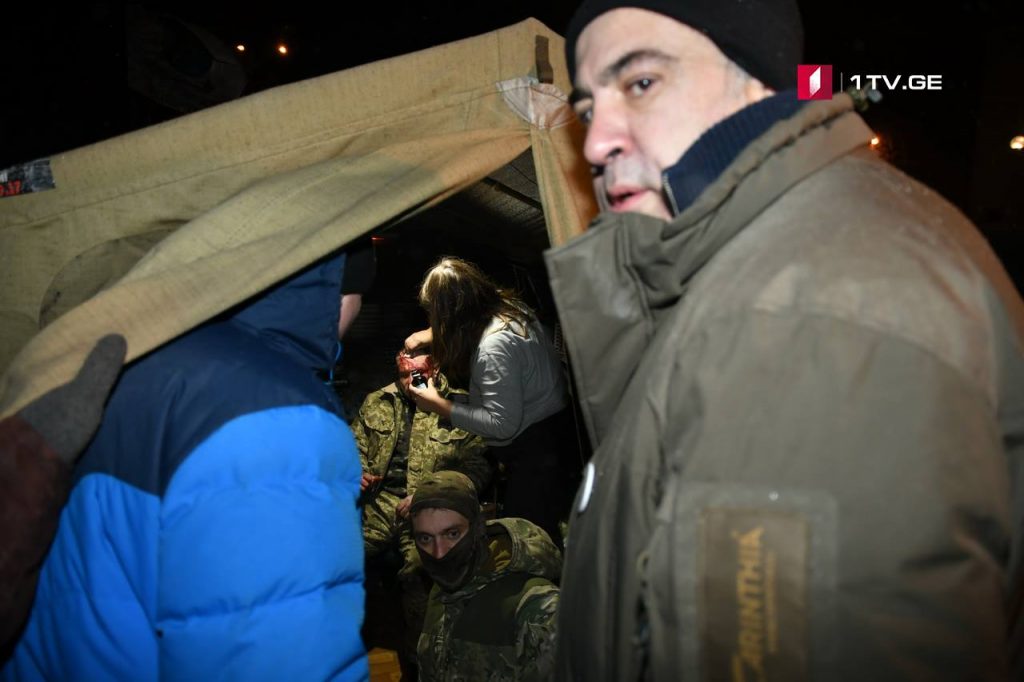 Protest rally resumes in Kiev
A protest rally has resumed outside the building of Verkhovna Rada in the center of Kiev, Ukraine. The so-called city of tents is arranged on the territory where Mikheil Saakashvili, former president of Georgia and ex-governor of Odessa, and his supporters are gathered and staying overnight. The main demand remains unchanged – impeachment and resignation of Ukraine's President Petro Poroshenko.
Ukrainian General Prosecutor's Office was expecting Mikheil Saakashvili for questioning today but Saakashvili refused to arrive for interrogation and invited investigators in a tent where he has lived for more than last 24 hours.
Former President of Georgia has been put on the wanted list according to three articles of Ukraine's Criminal Code, – Press-Secretary of the Ukrainian Prosecutor's Office Larisa Sargan declared. Saakashvili has been wanted, being accused of committing the crime which is envisaged in the first part of the 15th article of Ukraine's Criminal Code, second part of the 28th article and second part of the 256th article,' Press-Secretary remarked.
Relevantly, Saakashvili has been accused of attempting to commit a crime; organized group crime under preliminary agreement; supporting members of a criminal organization and conceal their criminal activities. Ukraine's National Police and Security Service have been involved in the search.
Meanwhile, Petro Poroshenko, Ukrainian President pointed finger at Russia when commenting about the latest development in Kiev in a speech delivered during an event dedicated to the Ukrainian Armed Forces in Lvov city.  "Russia saw that it cannot defeat Ukraine with force and is now trying to hit in our back by organizing destabilization in Ukraine," Poroshenko stated and thanked security service and Prosecutor's Office for being on watch for state interests.