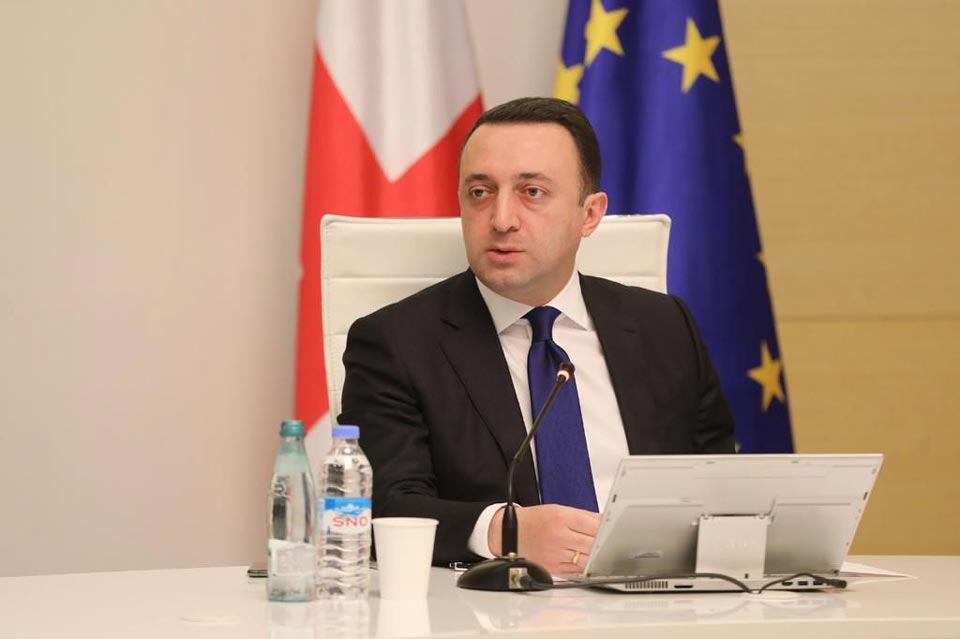 President's any visit to be agreed on with gov't, PM says
Any visit of the Georgian President should be agreed on with the government. Based on the Constitution, the parliament determines the foreign policy for the government to execute it, Prime Minister Irakli Garibashvili stated.
Garibashvili noted that the Georgian President is obliged to coordinate all issues with the government. The government either permits or denies President to plan or carry out a foreign visit amid the complex processes in the region and large-scale military hostilities in Ukraine.
"I believe, same as every member of the government, that the President of Georgia, the Chief Commander, should have stayed in the country. That is our main argument and motivation for refusal. I would also like to add that according to the Constitution of Georgia, the foreign policy is determined and implemented by the Georgian parliament, the Government of Georgia executes it. Therefore, per the Constitution, any meeting or visit of the President must be approved by the Government of Georgia. Everything is clear here, and there are no more questions," Prime Minister said.
The ruling Georgian Dream party accuses President Salome Zourabichvili of having violated the Constitution of Georgia.
In the annual report delivered in the Georgian parliament on March 14, Georgian President Salome Zourabichvili spoke about "restrictions imposed on the President's international activities" by the government. Salome Zourabichvili said she was banned from making working visits to Paris, Brussels, Berlin and Warsaw.
"I found it necessary to use my contacts and recast working visits into personal meetings. I think similar approaches and restrictions are harmful to our country, located in such a complex region. There is no time for restrictions, on the contrary, we should be involved at the international level as much as possible," President said.