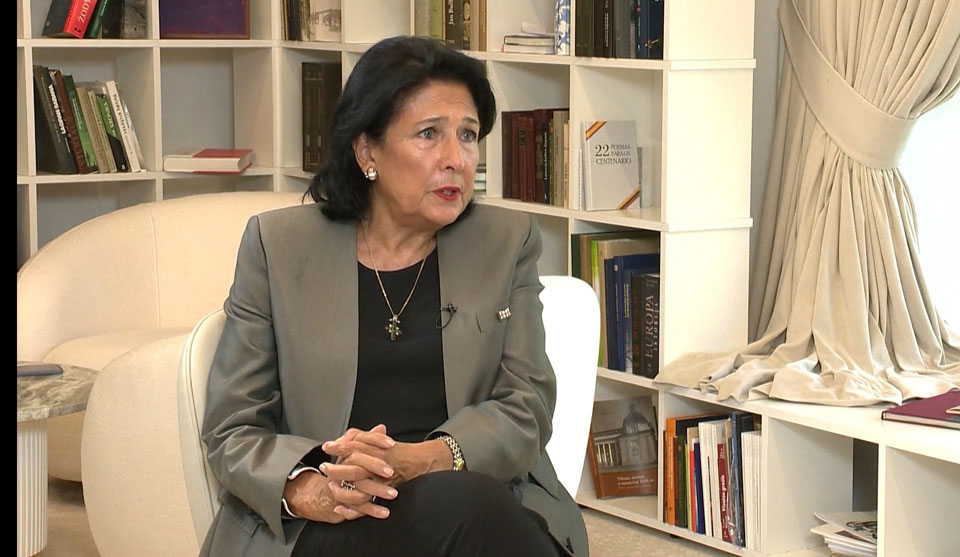 President Zourabichvili states she cannot effect over Saakashvili's situation
President of Georgia Salome Zourabichvili stated she cannot change the situation regarding jailed ex-President Mikheil Saakashvili.
In an interview with the Lithuanian Public Broadcaster, Salome Zourabichvili was asked whether presidential pardon of jailed Saakashvili could have changed the situation.
"No, it wouldn't change the situation. I keep saying that, but obviously this message is not reaching the audience for many reasons," Salome Zourabichvili responded.
She went on to explain that the ex-President could face a slew of additional charges.
"The authorities can come up with an additional charge for him again after I issue a pardon, and he will never see the light of day. It is the government's decision, and the government needs to decide what to do. There is more than one way to make Saakashvili pay for what he may or may not have done to the regime. But I'm not sure that will happen. It seems to me that he is one of the principal tools to win the elections," Salome Zourabichvili stated.