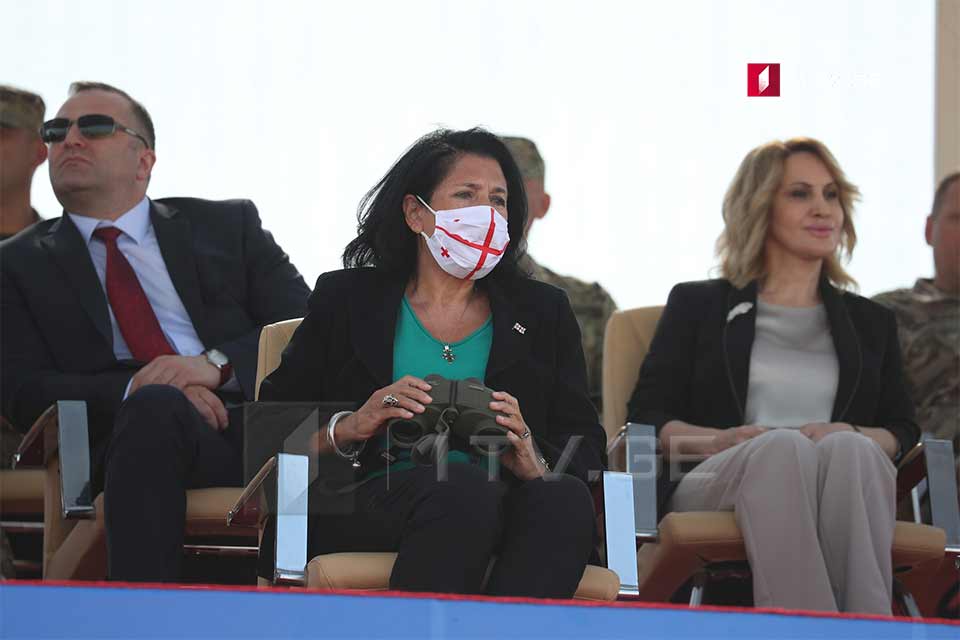 President – Our goal is having NATO compatible Armed Forces
President of Georgia Salome Zurabishvili congratulated Georgian soldiers with the completion of joint multinational military training Noble Partner 2020.
During the address to the soldiers at the closing ceremony, President also thanked partner states. "Our goal is having NATO compatible Armed Forces which will contribute to the strengthening of stability and security in the Black Sea region aside of fulfilling national defense tasks," Zurabishvili said.
According to President, despite the global pandemic, holding of multinational training in Georgia is a clear example of constantly tightening cooperation.
"Georgia, through right cooperation with partner states, is stronger and protected. The cooperation has never been so strong as today," President claimed.
President Zurabishvili said that Georgia was an exemplary partner of NATO and fully shared NATO values and common security principles.