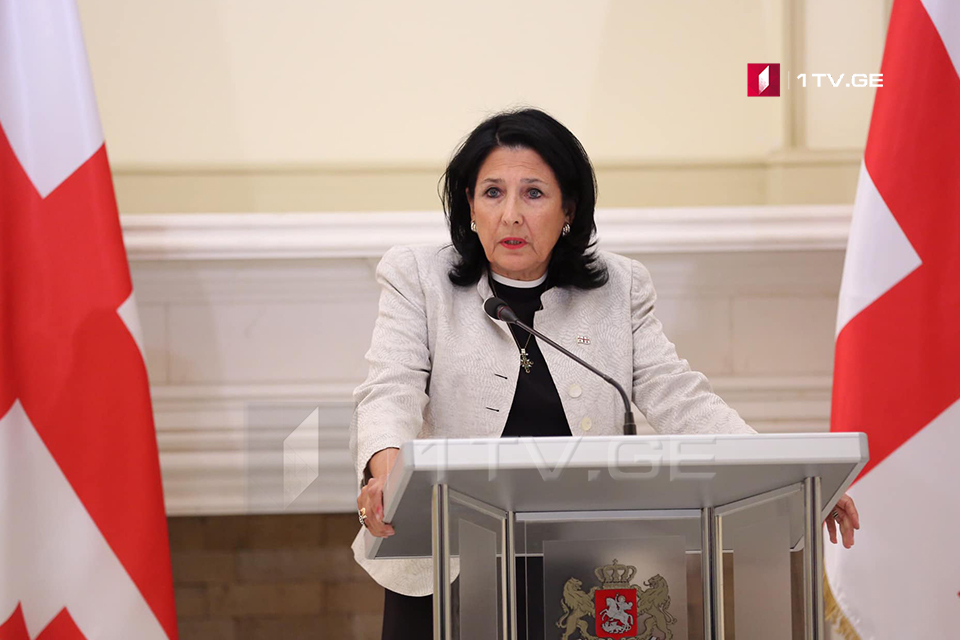 President offers condolences to families of Sagarejo shooting victims
Georgian President Salome Zourabichvili offered her condolences to the families of Sagarejo shooting victims.
The President described the tragedy as "an absurd event, the tragedy that claimed lives of so many people."
"We know that similar tragedies happen in the world quite often. But I hoped that it would not happen in Georgia. Unfortunately, we witnessed that. I want to extend my condolences to the families, and first of all, to the family of the policeman, who showed courage to save a person, and this is truly promising," she said.
Late on January 19, an armed man, 49, opened fire from an apartment balcony in Sagarejo, Georgia's eastern Kakheti region, killing five and wounding five more, before committing suicide.