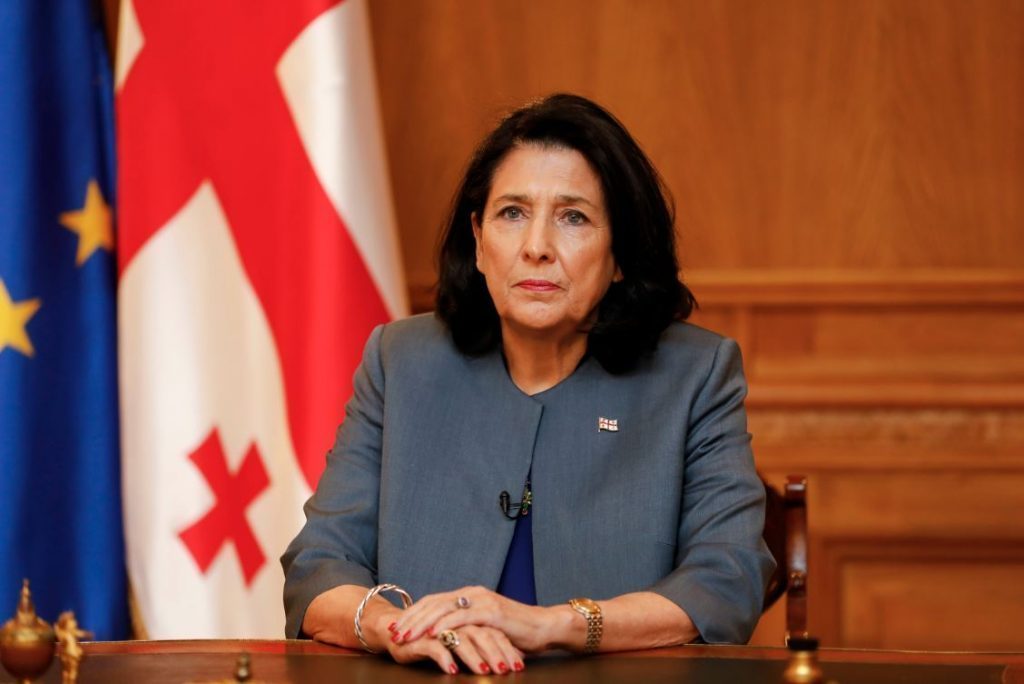 President expresses sorrow over Gori road accident
President of Georgia Salome Zurabishvili expressed deep sorrow over the Gori road accident that claimed lives of 6 people.
"I express sorrow over the tragedy near Gori. I extend condolence to the families and relatives of the victims and wish quick recovery to the injured," Zurabishvili said.
A truck with Turkish plate numbers moving in direction of west Georgia crashed onto a passenger mini-bus at the 77th kilometer of central Tbilisi-Senaki-Leselidze highway near Gori town late last night. Six passengers of the mini-bus died in the road accident.