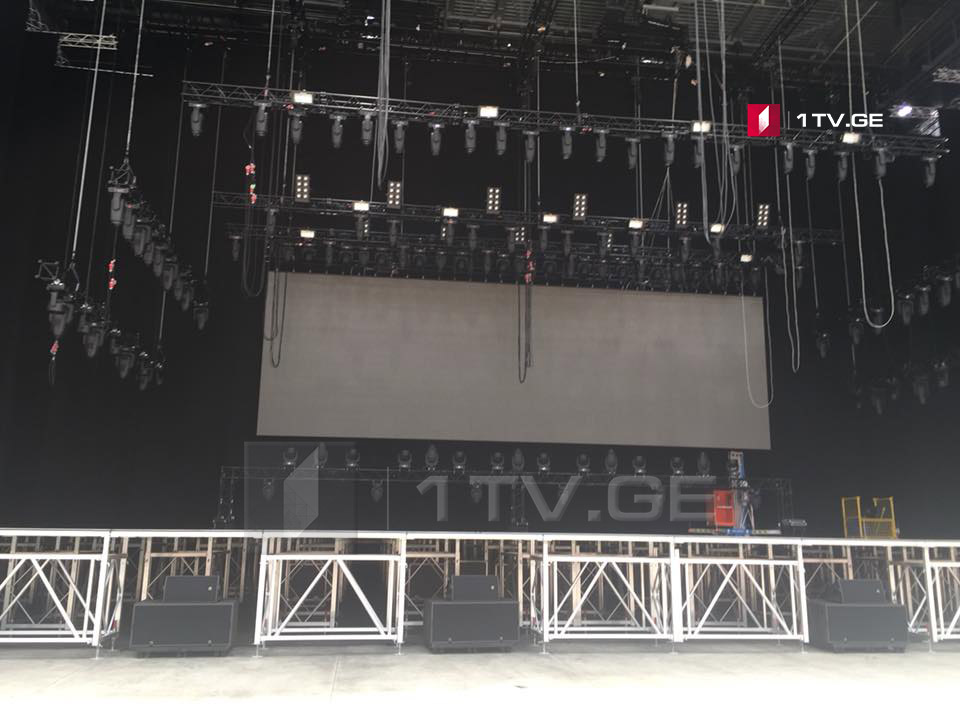 Preparation for Elton John's concert at Black Sea Arena comes to the end
The preparation for the concert of legendary British musician Elton John at the Black Sea Arena in Shekvetili comes to the end.
Elton John will hold concerts at Black Sea Arena in Shekvetili resort of Georgia's Guria region on June 30 and July 1.
Singer's piano has already been brought to Georgia together with music instruments and other studio equipment of band members.
"Preparations have been almost ended. The singer had a number of requests, including many rubber plants, the permanently switched on TV set, where sports channels are shown, and a separate room for stage wardrobe",  – Ekaterine Kupreishvili, the representative of Eastern Promotions says.
British musician will visit Georgia for the first time with the Wonderful Crazy Night program. Elton John will perform famous hits as well as songs from the last studio album – Wonderful Crazy Night.