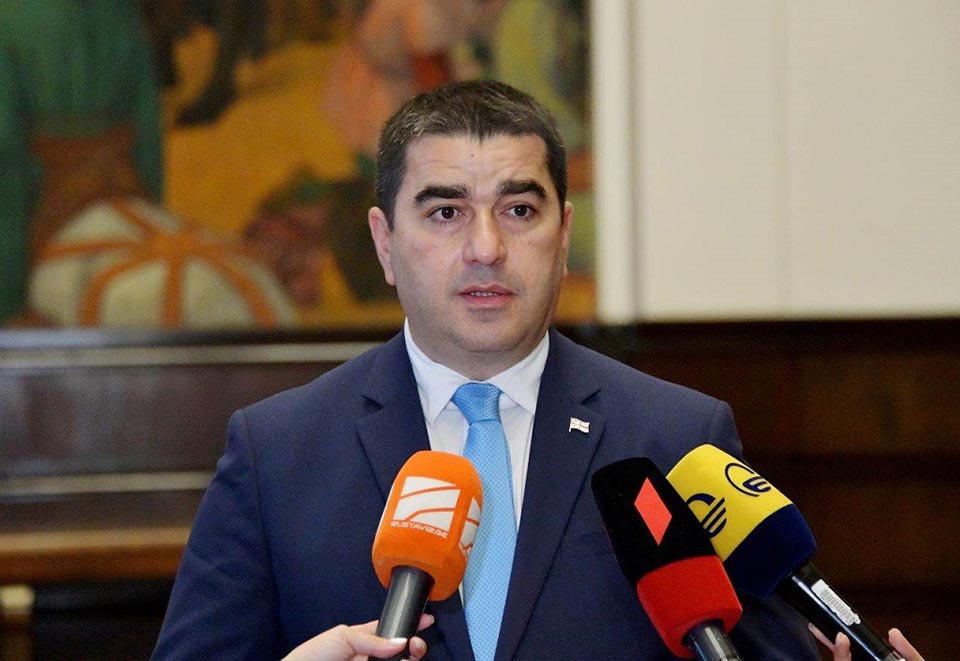 Portugal supports Georgia's EU membership, Parliament Speaker says
Georgia has the full support of Portugal on the EU integration path, said Georgian Parliament Speaker Shalva Papuashvili following the meeting with the Chair of the Portuguese Parliament and representatives of the Foreign and European Affairs Committees.
Shalva Papuashvili enquired about Portugal's experience on the EU integration path and addressed in full the present state of fulfilment of the EU's 12 recommendations.
The parties decided to strengthen parliamentary cooperation by forming the Friendship Group in the Portuguese parliament. Papuashvili stated that Portugal is a crucial partner for Georgia.
"I am confident that, via relationships between Friendship Groups and Committees, we will share helpful information, and with the assistance of Portugal, Georgia will achieve substantial progress for our country," Papuashvili added.
The Speaker's Parliamentary Delegation in Portugal is comprised of MPs Levan Ioseliani, David Songulashvili, Beka Odisharia, Levan Karumidze, and Irma Zavradashvili, as well as the Speaker's Cabinet Chief, Levan Makhashvili.