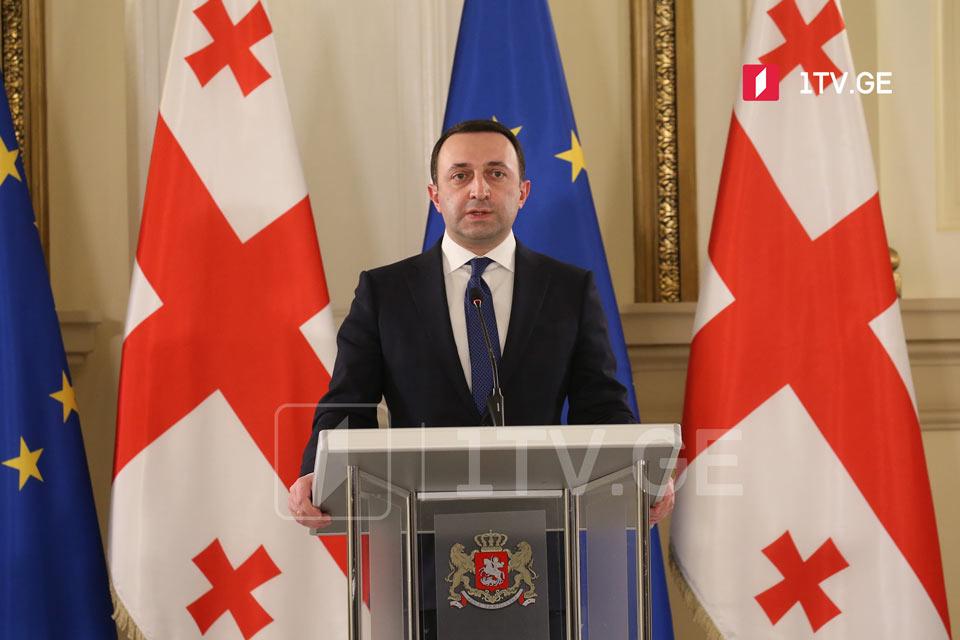 PM to hope on constructive dialogue
Prime Minister Irakli Gharibashvili said he hopes that negotiations between the ruling Georgian Dream party and the opposition with the mediation of Christian Danielsson, a special envoy of EUCO President Charles Michel, will be constructive and the process will be completed soon.
According to PM, the engagement of EU officials in a dialogue confirms that Georgia is important for the European Union.
"On behalf of my party, I reiterate full readiness to be oriented on the outcome. I hope on a constructive dialog and constructiveness of our opposition," Irakli Gharibashvili claimed at the news briefing.
Georgian Prime Minister Irakli Gharibashvili met the special envoy of EUCO President at the Governmental Administration.
The purpose of Danielsson's visit is to mediate the political dialogue between the ruling Georgian Dream party and opposition initiated by EUCO President Charles Michel on March 1. The special envoy of the President of the European Council arrived in Georgia with 3-day visit.