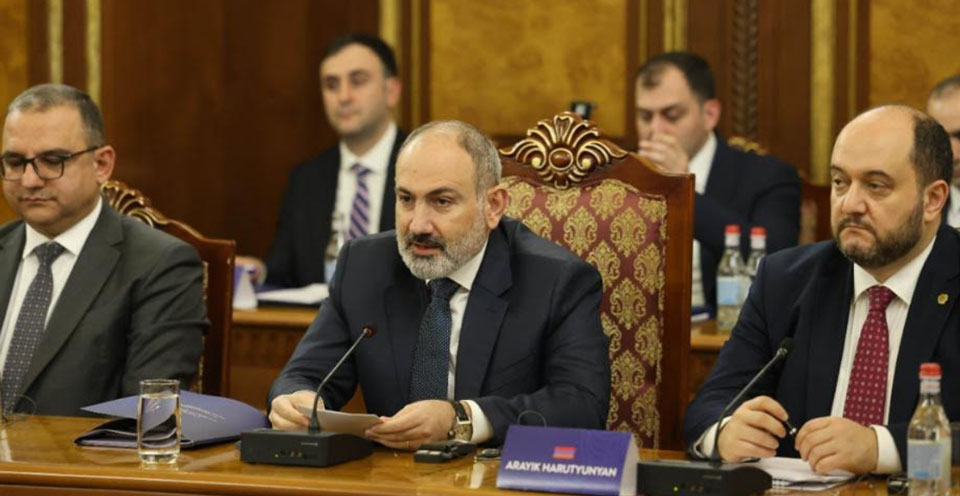 PM Pashinyan says Georgia-Armenia ties take higher level
The Georgia-Armenia Intergovernmental Economic Commission, co-chaired by Georgian and Armenian PMs, Irakli Garibashvili and Nikol Pashinyan, on Thursday, discussed cooperation in various fields, including transport, communications, technology, healthcare, and agriculture.
The Armenian Prime Minister stated that "the agreements made within the scope of the meeting will give new meaning to Armenia-Georgia relations."
"Together with Mister Prime Minister, we will discuss security and regional topics. We enjoy mutual understanding on these and similar issues, which is preconditioned by the relations existing between our countries. Allow me to wish you success in fulfilling every agreement, and I am convinced that we will advance and deepen our relations, which requires everyday care," Pashinyan underscored.
After the meeting, the PMs signed a document to further simplify visa-free travel. As per the document, Georgian and Armenian citizens can cross the border only with biometric ID cards.
The PM-led Georgian delegation arrived in Yerevan earlier today.