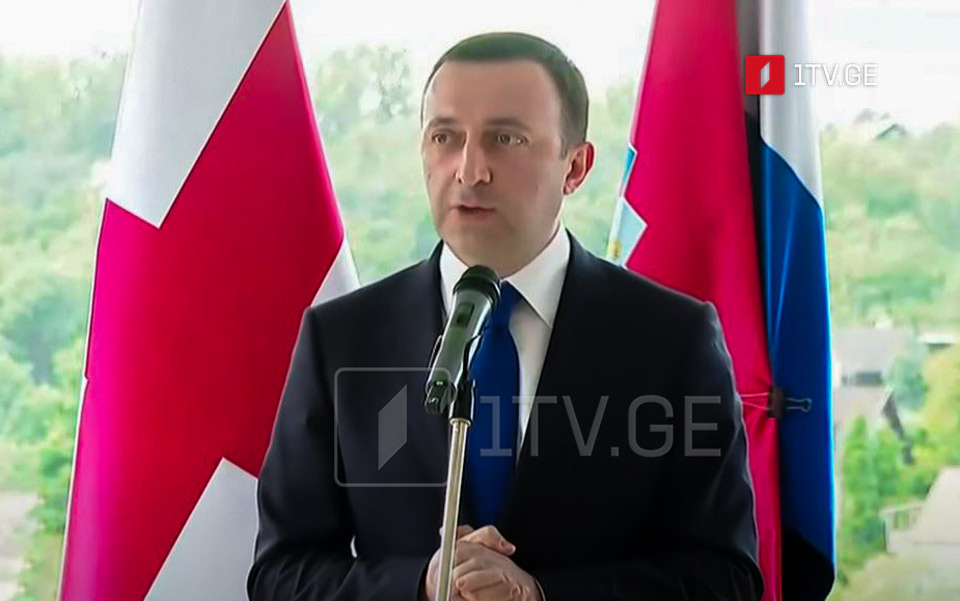 PM: Opening of Georgian Embassy to Croatia another demonstration of partnership
Georgian Prime Minister Irakli Garibashvili on Monday thanked his Croatian colleague Andrej Plenković for the nation's support of Georgia's sovereignty and territory integrity and Euro-Atlantic aspirations.
"Croatia has always been a very strong supporter of Georgia's European future. Prime Minister Plenković, we thank you again for your support and your friendship, and I want to once again use this opportunity and express my gratitude on behalf of my government, on behalf of our people," Garibashvili went on.
The PM remarked on the opening of the Georgian Embassy to Croatia, saying "This is another demonstration that we are indeed interested in and committed to our friendship, to our partnership, we are elevating our relationship to the next level."