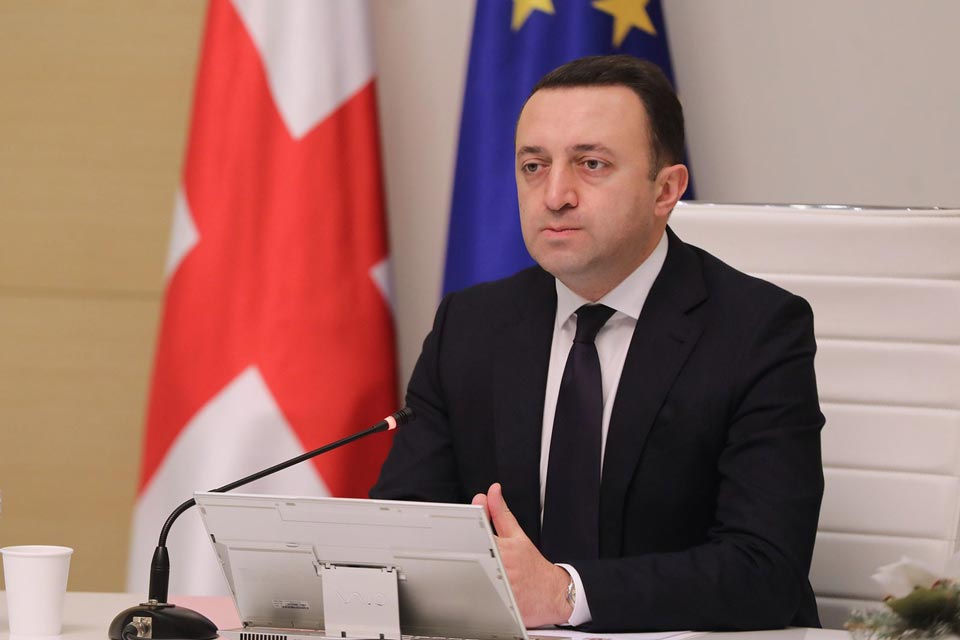 PM hopes EU membership application to culminate with full EU membership soon
"I deeply believe that the historical process, which became irreversible a year ago, will soon be crowned with Georgia's full membership of the European Union," said Georgian Prime Minister Irakli Garibashvili in connection with the first anniversary of Georgia's official application for EU membership.
According to the PM, Georgia is a European country with all its history, culture, and values, being an organic part of Western civilization and a co-creator of its great culture. Garibashvili believes his country "undoubtedly deserves fair recognition with its present day, large-scale reforms, the pace of development and quality."
The PM recalled signing a document on March 3, 2022, that "embodied the dream of many generations of Georgians, the centuries-old aspiration of our people."
"On this day, a new page of our history was turned. Soon after, the recognition of the European perspective of Georgia by the Council of the European Union brought us even closer to the membership of the European family of free nations," the PM said.
Georgia's government, according to Irakli Garibashvili, has "intensified efforts to achieve the goal that defines the whole history." He went on to say that his office has taken every step possible to move closer to the European way of life and standards, including institutional arrangements and legislation, to "meet our obligations."
"In this process, we always feel the support of our people, which is the strongest incentive for the daily work of the government and our political team as a whole.
We are grateful to our European friends, governments and people of partner countries, who are standing by our side to make this goal a reality.
EU enlargement is a merit-based process, and that is what gives us the greatest hope," the Prime Minister concluded.