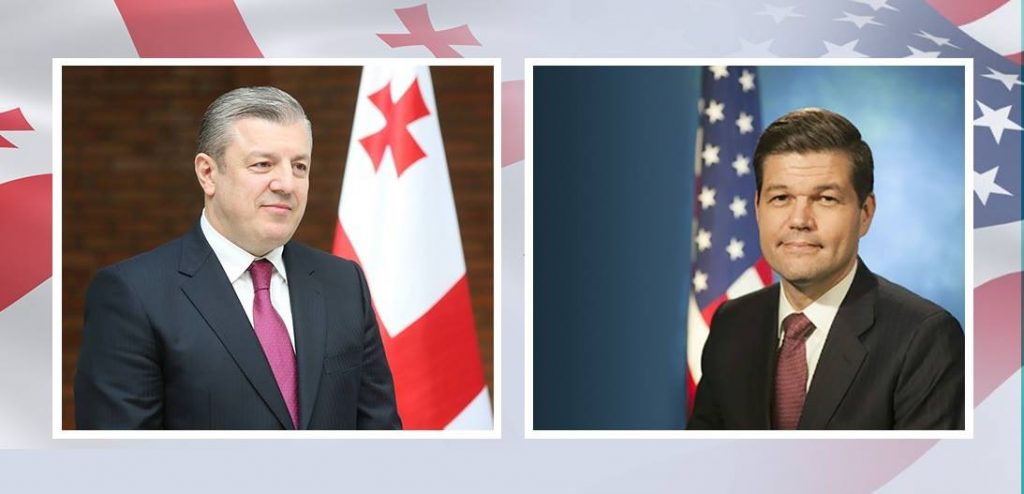 PM held phone conversation with U.S. Assistant Secretary of State
Georgia's Prime Minister Giorgi Kvirikashvili has held a phone conversation with Wess Mitchell, US Assistant Secretary of State for European and Eurasian Affairs today.
Wess Mitchell noted that he appreciates the US-Georgia partnership.
According to his assessment Georgia is the leader in the region in terms of reforms. He underlined the role of Prime Minister Giorgi Kvirikashvili in this process.
On behalf of the U.S. Department of State, the Assistant Secretary expressed his full support to Georgia in tackling the challenges facing the country. According to him, U.S. Secretary of State Rex Tillerson is fully informed about the current developments in the region.
During the phone conversation, the Prime Minister noted that the partnership with the U.S. is a top priority for Georgian government; and 2017 was an exemplary year in terms of US-Georgia partnership.
According to Kvirikashvili, Georgia is the faithful partner of US in the region. The discussion touched upon the US-Georgia bilateral defence cooperation and Georgia's Euro-Atlantic integration, the role of the U.S. in consolidating support to Georgia for the upcoming NATO summit.