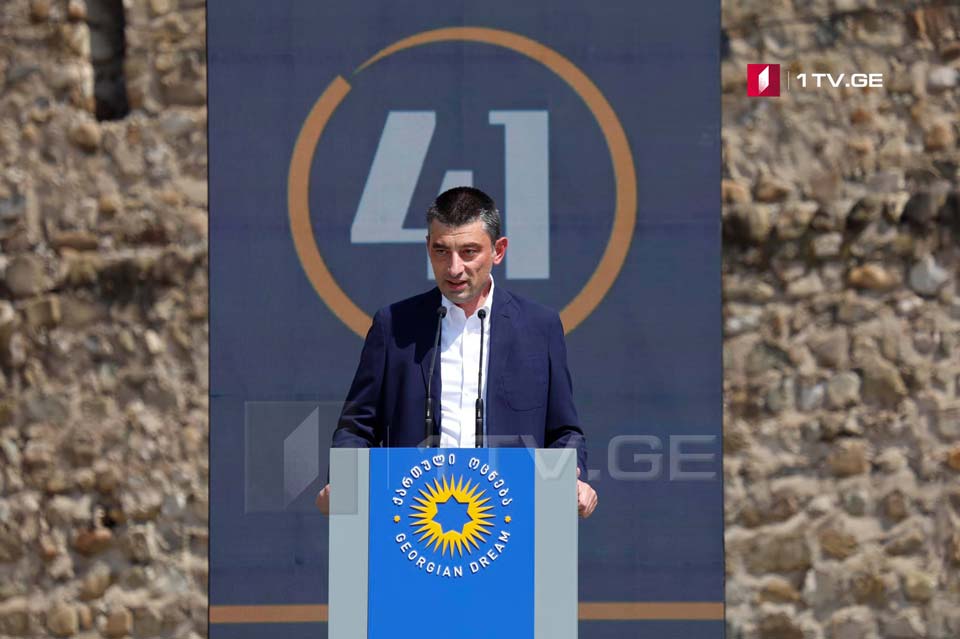 PM – Giorgi Antsukhelidze showed highest example of heroism
August has been a difficult month for the country for the last years. Today is birthday of national hero Giorgi Antsukhelidze and we have to commemorate him – Prime Minister Giorgi Gakharia said in Tsalka where he presented Gogi Meshveliani as Majoritarian (single mandate) MP candidate of Bolnisi, Dmanisi, Tetritskaro and Tsalka.
The head of the government paid tribute to Antsukhelidze by observing a minute of silence. "Giorgi Antsukhelidze was a person who showed the highest example of heroism, devotion, courage and life to every citizen of Georgia and it is our duty, and we are obliged to do, to continue living and working so that not a single Georgian or Georgian citizen had to sacrifice in the future. We have to unify Georgia and restore our country's territorial integrity. This is our biggest objective," PM said.
Giorgi Antsukhelidze was a Georgian soldier who was killed during the hostilities in occupied South Ossetia in the course of the Russia–Georgia war of August 2008.