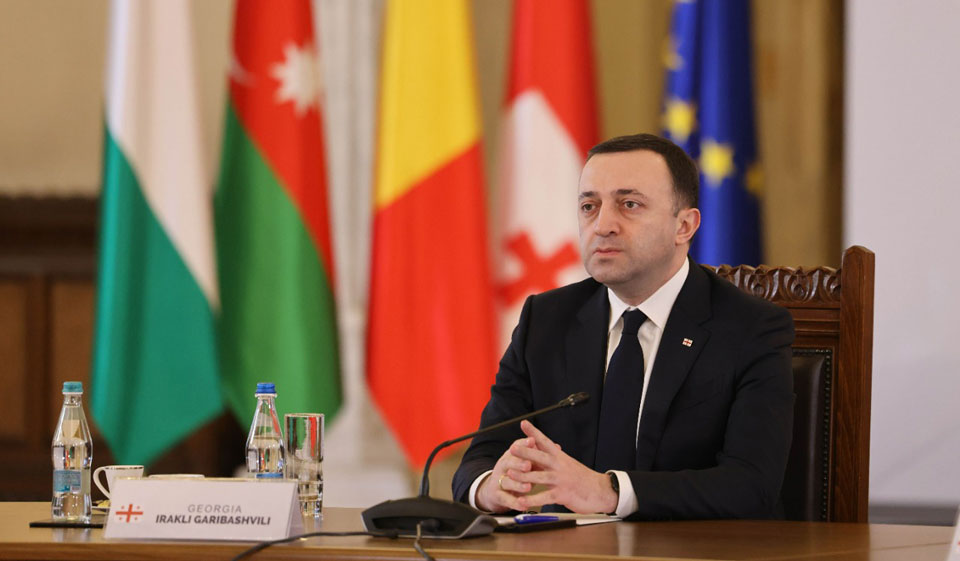 PM: Georgia's 4 free industrial zones 'great opportunity' for foreign companies
Georgian Prime Minister Irakli Garibashvili on Thursday participated in World Economic Forum's session on 'Eurasia's Middle Corridor: From Pathway to Highway', reviewing Georgia's investment climate.
The PM noted that "we are now seven in the world in terms of doing business, besides that, we are among the top 10-20 rankings when it comes to economic freedom or many rankings. Therefore, there is big potential to invest and do business in Georgia."
"We also have four free industrial zones. As President Aliyev mentioned this is a great opportunity for foreign companies to bring the factories, and industries, and invest in Azerbaijan, in Georgia, in the corridor, plus, I want to mention that we want to link this opportunity to the renewables as Georgia is rich of hydro-resources. We are using 27% of hydro. We have developed a strategy. We want to invest a lot in renewables, in hydro, solar, and wind, therefore, the investors, and the businesses will be able to use this cheap energy and also the location, which is very strategic and important," the PM stated.