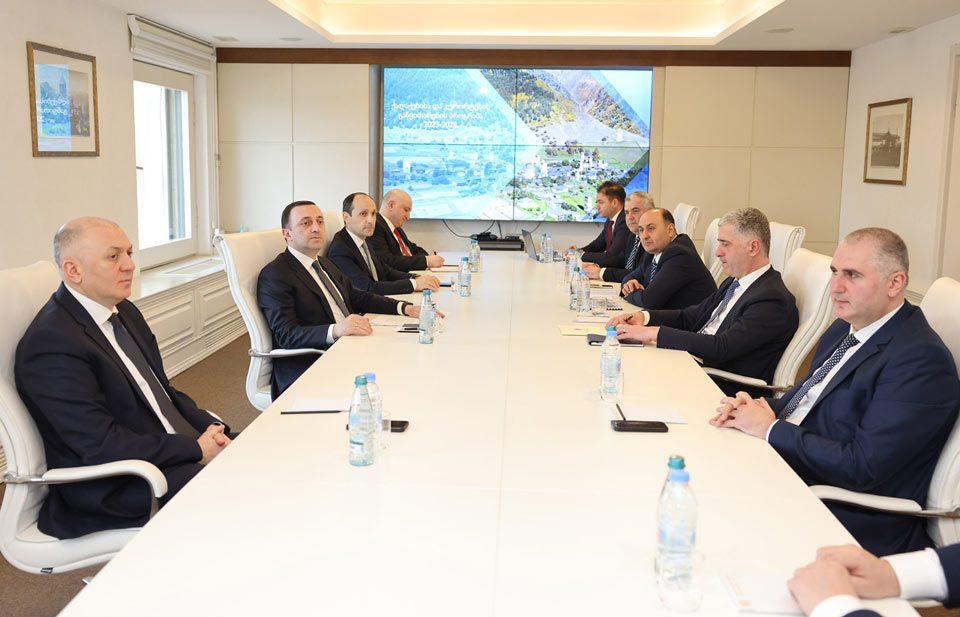 PM chairs Economic Council meeting
Georgian Prime Minister Irakli Garibashvili chaired the Economic Council sitting at the government administration.
Members of the Economic Council discussed the current and planned large economic projects. They also reviewed different infrastructural projects, which are being actively worked on at the PM's order.
The 2023-2028 Cities and Resorts Development Program was discussed at the meeting, about which the Minister of Regional Development and Infrastructure Irakli Karseladze provided detailed information.
According to Karseladze, 10 tourist locations that will be rehabilitated in the first stage have already been selected. The meeting participants emphasized that the development of resorts is particularly important for the economic progress and stimulation of the country.
The conversation touched on the high rate of economic growth. It was noted that despite the situation created in the region and global challenges, the economy of Georgia maintains stability and a high growth of economic activity is recorded.
The Council members noted that the trend of high economic growth observed during 2022 continued in January 2023 and the indicator of this month was 8.4%. Along with the high economic activity, there is also a decrease in the inflation level, which is a post-pandemic global challenge. Attention was paid to direct foreign investments.
At the meeting, it was said that in 2022, the volume of foreign direct investments increased by 61.1% and amounted to 2 billion US dollars, which represents the historical maximum of foreign direct investments made in the country so far.