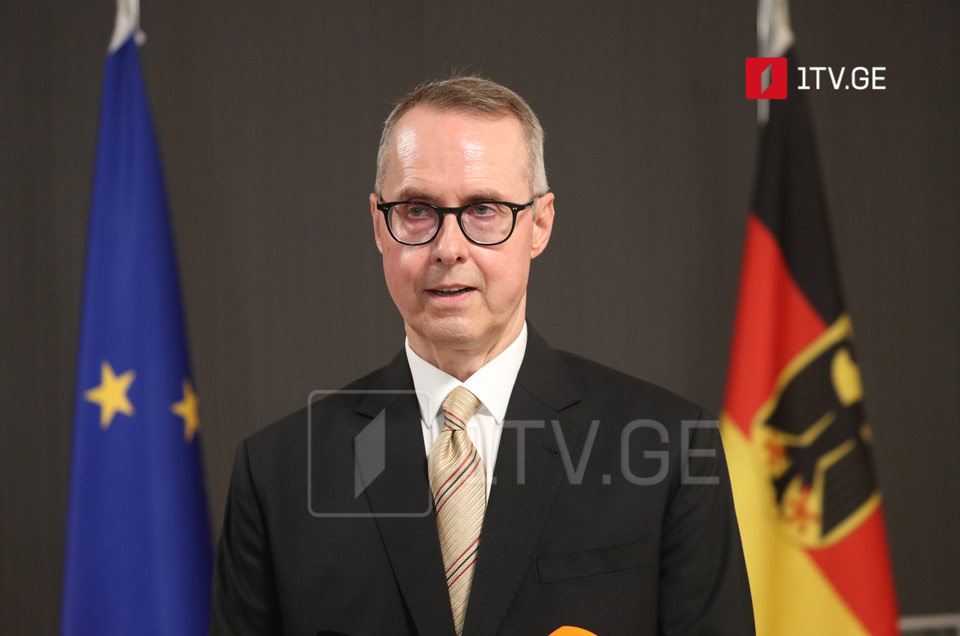 Peter Fischer says Georgian police along with German colleagues successful in preventing international fraud
German Ambassador to Georgia Peter Fischer on Wednesday said, "I am glad that the Prosecutor's Office of Georgia and the police, together with their German colleagues, performed a successful investigation, preventing the facts of international fraud and identifying [fraudulent] online platforms."
According to the Ambassador, Georgia and Germany have a very strong and trust-based relationship and have been collaborating in law enforcement and prosecution spheres for many years.
"These events and actions are yet another confirmation of cooperation, including between the competent bodies of the European Union and Georgia; it is a clear example that Georgia has to walk a path to a European future and EU membership," he asserted.
The Prosecutor's Office of Georgia, with the involvement of the representatives of seven countries, has solved transnational crime linked to the so-called call centre scam.