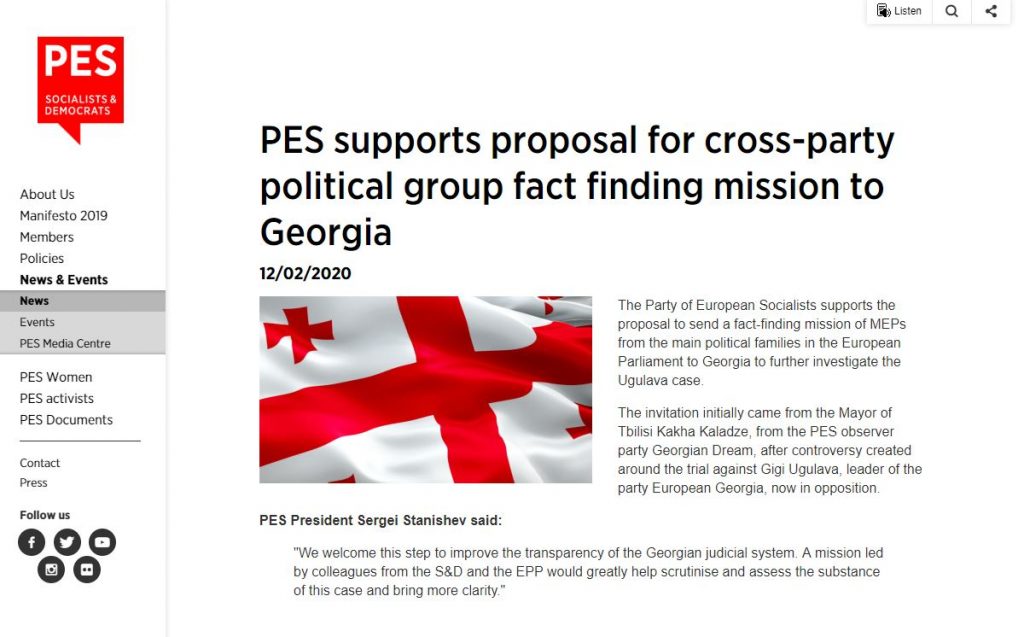 PES supports proposal for cross-party political group fact finding mission to Georgia
The Party of European Socialists (PES) supports the proposal to send a fact-finding mission of members of European Parliament from the main political families in the European Parliament to Georgia to further investigate the case of Gigi Ugulava, former Tbilisi Mayor and one of the leaders of oppositional European Georgia Party.
"We welcome this step to improve the transparency of the Georgian judicial system. A mission led by colleagues from the S&D and the EPP would greatly help scrutinise and assess the substance of this case and bring more clarity," PES President Sergei Stanishev said.
The statement released by PES says that the invitation initially came from the Mayor of Tbilisi Kakha Kaladze, from the PES observer party Georgian Dream, after controversy created around the trial against Gigi Ugulava, leader of the party European Georgia, now in opposition.