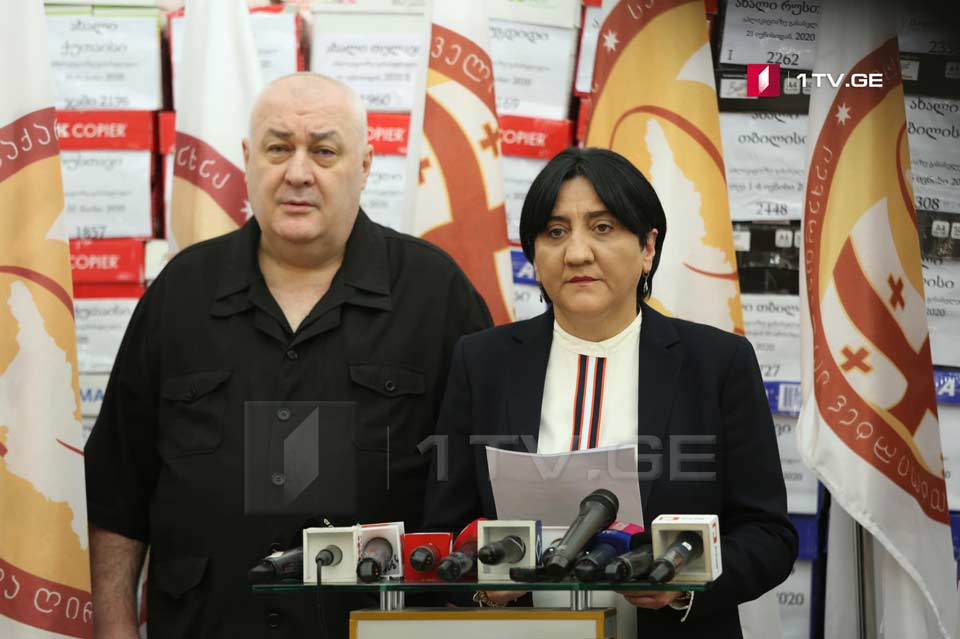 Patriots' Alliance rejects entering parliament
Patriots' Alliance of Georgia rejects entering the parliament and denounces recognition of the results of forged elections – Irma Inashvili, leader of Patriots' Alliance said during the briefing.
Inashvili claimed that the elections were falsified shamelessly. According to her, Patriots' Alliance demands that Georgian Dream appoints repeated elections otherwise threatens with launch of permanent protest rallies.
"On November 7, at 17:00, we are gathering at Freedom Square and call on all supports to transform onto a new stage of struggle," Inashvili said.