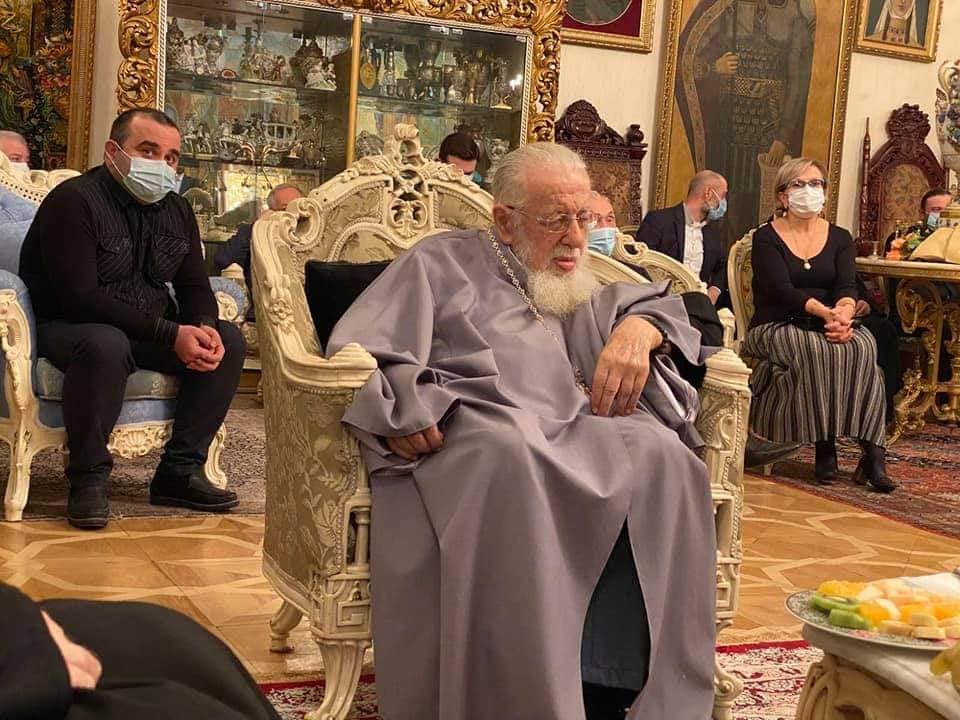 Patriarch of Georgia turns 88, priests and epidemiologists attend jubilee
Priests and epidemiologists visited the Patriarchate of Georgia on January 4, 2020, on the occasion of the 88th anniversary of the birth of the Catholicos-Patriarch of All Georgia, Ilia II.
The Patriarchate reported, the Catholicos-Patriarch thanked the epidemiologists for their dedication and hard work.
His Holiness turned 88 today. Ilia II, or Irakli Shiolashvili, was born on January 4, 1933, in Vladikavkaz. On April 16, 1957, a second-year student of the Theological Academy was ordained a monk in the St. Alexander Nevsky Cathedral in Tbilisi with the blessing of the then Catholicos-Patriarch of Georgia, Melchizedek III, and was named Ilia. On August 26, 1963, the then Catholicos-Patriarch of Georgia consecrated Ilia Batumi as the Bishop of the Diocese of the Creator, and in 1967 he became the Bishop of Tskhum-Abkhazia. Two years later, Ilia II was promoted to the rank of Metropolitan. He served in Sukhumi for 11 years. On December 23, 1977, the Holy Synod of the Georgian Orthodox Church elected Catholicos Ilia II as Patriarch. Ilia II was enthroned on December 25, 1977, in Svetitskhoveli Cathedral.