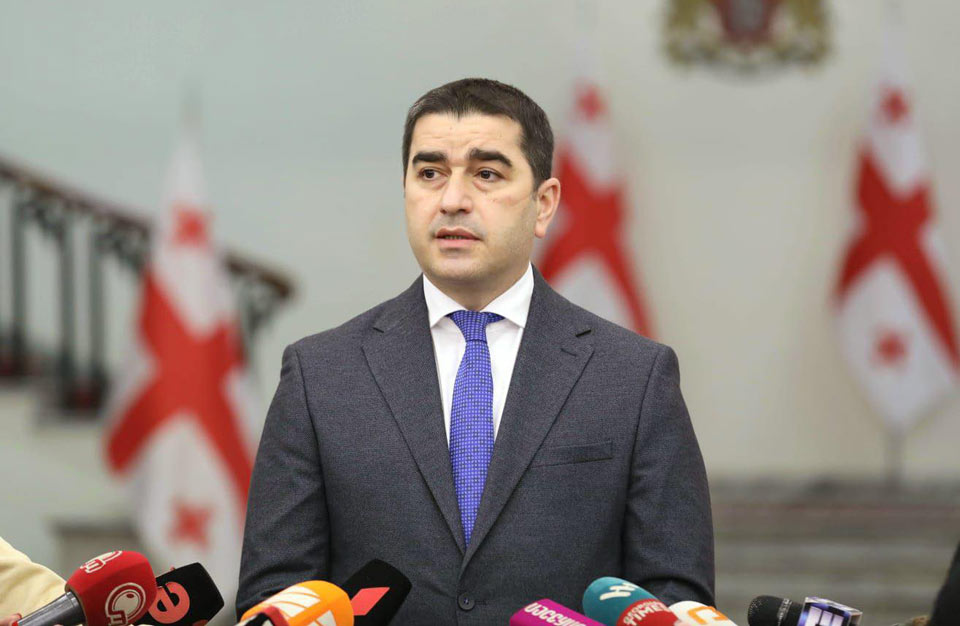 Speaker Papuashvili hopes for Belarus to adhere to non-recognition policy
Georgian Parliament Speaker Shalva Papuashvili expressed optimism that Belarus will stick to its non-recognition policy.
The Speaker remarked on Belarussian President Alexander Lukashenko's recent visit to Georgia's occupied Abkhazia region.
"It is completely inappropriate for the head of a foreign country to visit Georgia without first obtaining permission from the Georgian government. It is also essential that Belarus remains committed to the policy of non-recognition," Shalva Papuashvili stated, adding that "derivation from non-recognition is a red line."
On September 28, the Georgian Foreign Ministry summoned the Ambassador of Belarus to Georgia following the visit of Belarus President Alexander Lukashenko to the occupied Abkhazia region. As previously reported, Alexander Lukashenko arrived in occupied Abkhazia and met with its de facto leadership.
While in office, it was the first time Alexander Lukashenko entered occupied Abkhazia. It is noteworthy that Belarus does not recognize the independence of the occupied Abkhazia or Tskhinvali region.