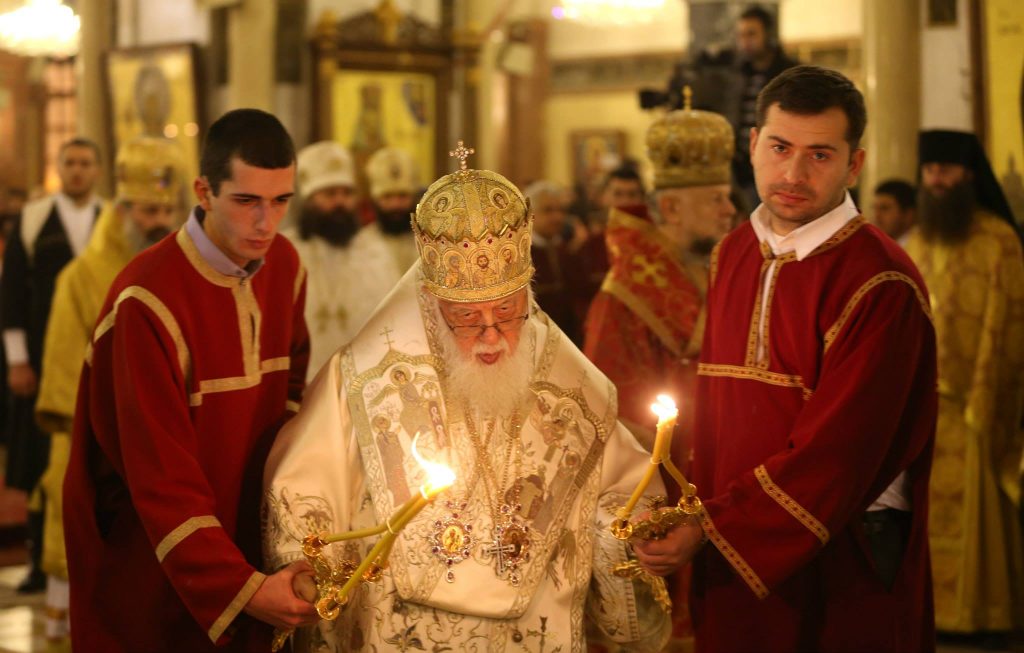 Orthodox Church marks Holy Annunciation Day
Today, the Christian Orthodox Church is observing Holy Annunciation Day.
Catholicos-Patriarch of All Georgia, Ilia II has delivered a liturgy at the Sioni church.
The aforementioned holiday depicts the primary annunciation that was made by Archangel Gabriel to Virgin Mary about the birth of Jesus Christ.
According to the Christian faith, while Virgin Mary was reading the Bible, Archangel Gabriel appeared and told her she would soon give birth to a son, who would be named Jesus.