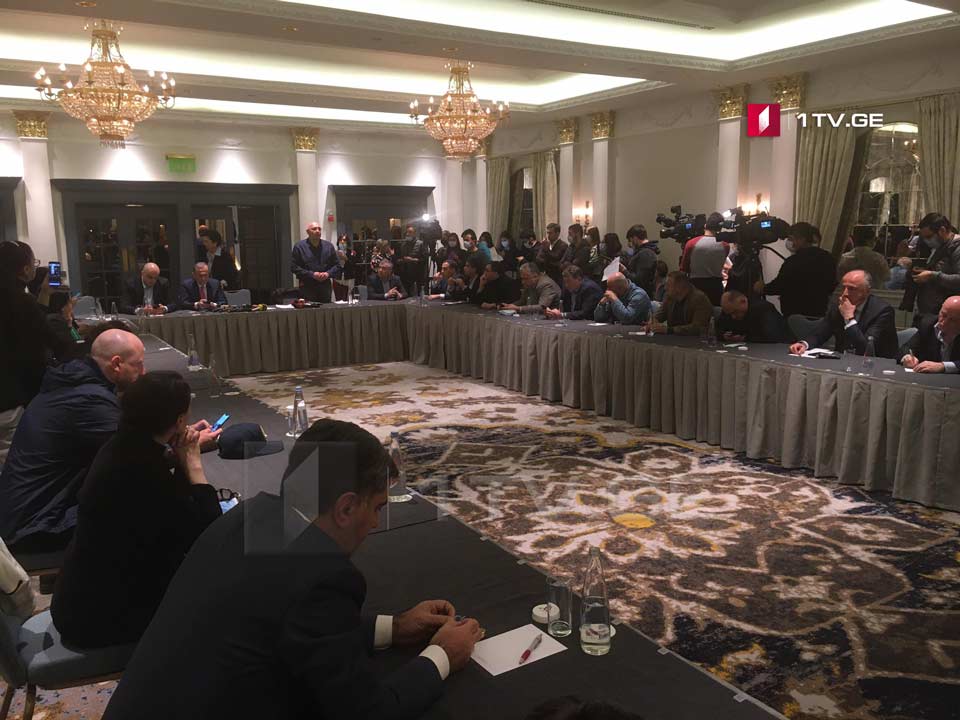 Oppositional parties draft joint statement, they reject MP mandates
Representatives of oppositional parties drafted a joint statement based on which they reject taking up MP mandates in the parliament of the 10th Convocation.
According to the statement, October 31, 2020 parliamentary elections in Georgia were held under the conditions of violence and the results do not reflect the free will of Georgian people. The statement says that those parties, which failed to overcome the election barrier, also share the decision.
"The October 31, 2020 parliamentary elections were held under the background of violence on voters, intimidation, and coordinated pressure of State Security Service and criminal world and use of administrative resources. This was added by manipulation with election protocols and carrousels that significantly distorted the election results. The results published by Central Election Commission (CEC) did not reflect the free will of Georgian citizens," reads the statement.
The text reads that Georgian citizens said no to the governance of Ivanishvili (Chairman of Georgian Dream) and did not give the mandate to it to rule the country with the third term.
"We continue to struggle against Ivanishvili for a better democratic future for our country. The demand of the democratic opposition is to annul the results of these elections, to hold re-elections, systematically eliminate all the violations, including the rules of staffing the CEC, which led to the falsification of these elections," the opposition said in a statement.