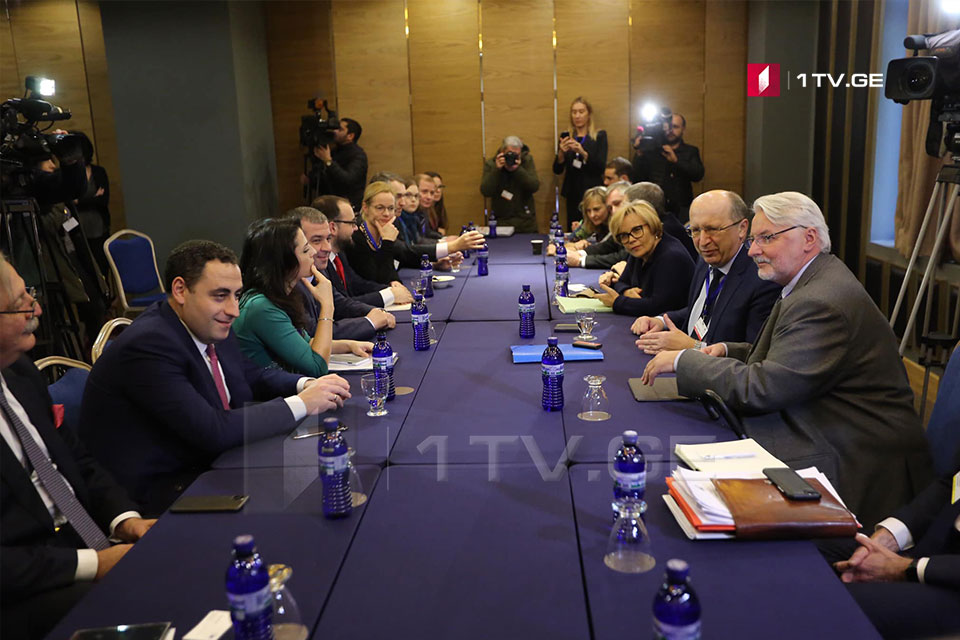 Opposition leaders meet MEPs
Part of the leaders of opposition parties is holding a meeting with MEPs. Members of the European Parliament, who are in Georgia within the framework of the Euronest Parliamentary Assembly, meet with leaders of the United National Movement, European Georgia and New Georgia.
As one of the leaders of the United National Movement, Grigol Vashadze stated before the meeting, the main topic of discussion will be electoral legislation, corruption, nepotism and the list of persons which according to Vashadze are detained on the political ground after June 20.
"The main interest of MEPs is that Georgia, which is a strategic ally of the European Union and its member states, to conform to the standards of its democracy in line with Western standards, But they are worried because they see that we've strayed from this path" – Vashadze said.