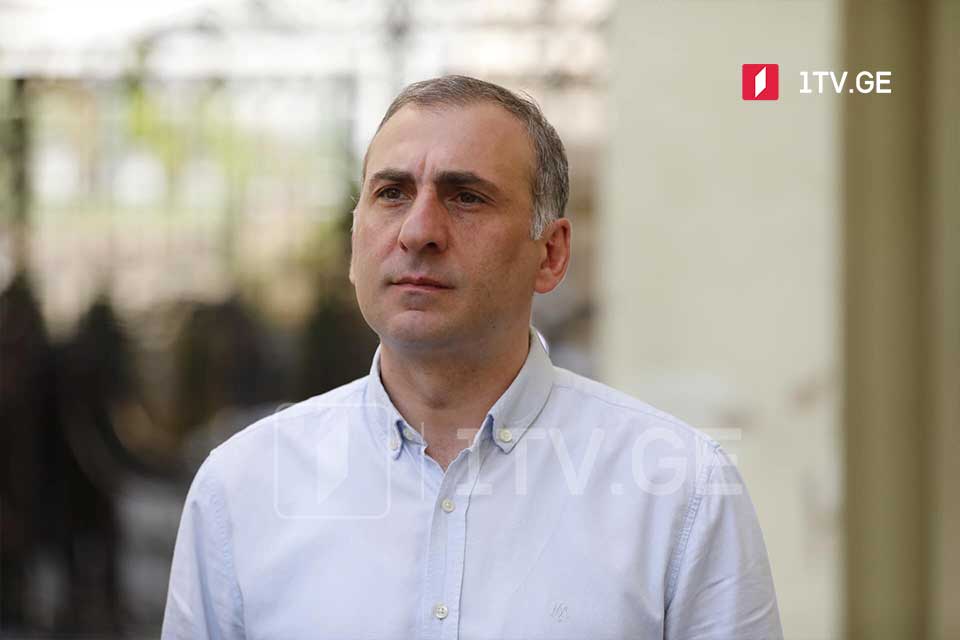 Opposition figures remark on mayoral, city assembly candidates
As the local elections approach on October 2, 2021, the Georgian opposition spectrum is developing its election strategy, and parties nominate their mayoral and city assembly candidates one after another.
After the United National Movement named its Chair Nika Melia as a joint candidate by several parties and the Droa party leader Elene Khoshtaria as Head of the city assembly (Sakrebulo), opposition figures today echo the UNM other mayoral candidates.
UNM's selection of incumbent MPs seems strange for Girchi leader Vakhtang Megrelishvili. However, he believes UNM chose the best candidates to rack up the votes.
Another member of Girchi, Sandro Rakviashvili, says he will only back his party candidates as he dubbs the idea of a joint candidate as a mistake. "The opposition should be diverse. More candidates are needed to enter the second round and grasp a chance to win," Rakviashvili said.
Labor Party has its own candidates for the elections. Party leader Shalva Natelashvili believes all parties should vote separately and merge their votes to change the government.
Citizens party leader Aleko Elisashvili thinks UNM has no chance to win in the upcoming race. "UNM is swaggering and, in fact, helping the ruling Georgian Dream to win and further strengthen," Elisashvili stressed.
European Georgia leader Giga Bokeria says the opposition agreed to support the joint candidate in more than 300 majoritarian constituencies. He added that the first phase of consultations and coordination between the various opposition parties was completed successfully.
The UNM mayoral candidates except for Tbilisi are as follows:
Kutaisi – Khatia Dekanoidze;
Mtskheta – Zaal Udumashvili;
Rustavi – Davit Kirkitadze;
Telavi – Giorgi Botkoveli;
Martvili – Temur Janashia;
Batumi – Giorgi Kirtadze;
Kobuleti – Bondo Tevdoradze;
Khelvachauri – Misha Bolkvadze;
Keda – Ramin Beridze;
Shuakhevi – Roin Zoidze;
Khulo – Gogita Solomonidze;
Vani – Badri Meburishvili;
Zestaponi – Bakar Khijakadze;
Samtredia – Mamuka Bibileishvili;
Adigeni – Marekhi Datashvili;
Aspindza – Giorgi Giorgadze;
Sagarejo – Davit Javakhishvili;
Akhmeta – Zurab Otiashvili;
Gurjaani – Sergi Kakalashvili;
Dedoplistskaro – Tamaz Kochlamazashvili;
Sighnaghi – Zaza Papuashvili;
Dmanisi – Giorgi Tatuashvili;
Tetritskaro – Vano Magalashvili;
Gori – Vasil Makharashvili;
Khashuri – Ioseb Buadze;
Kaspi – Nugzar Noniashvili;
Kareli – Nikoloz Akhalkatsi;
Khobi – Beso Shengelia;
Zugdidi – Anzor Melia.