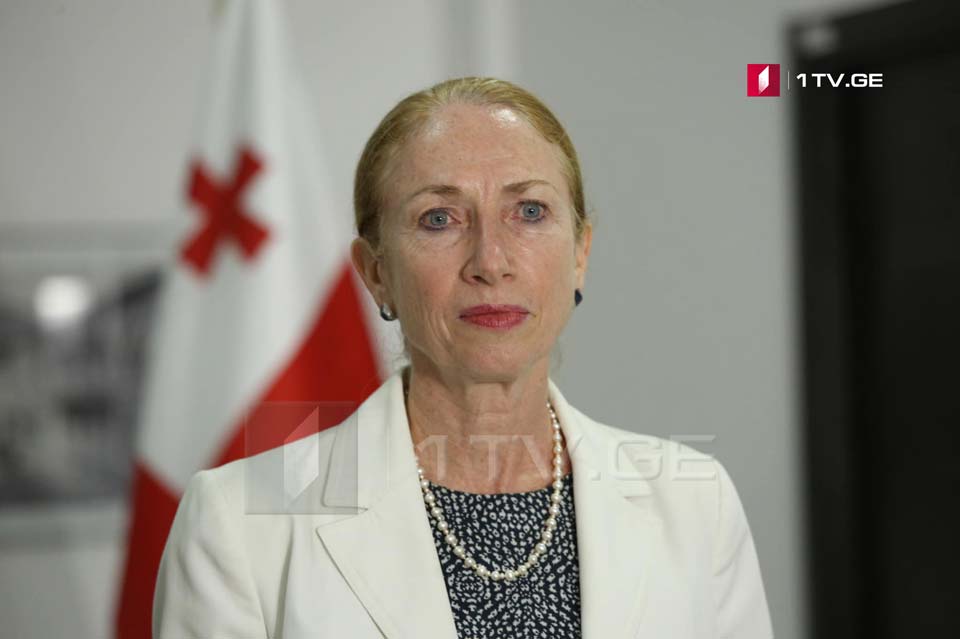 Now, more than ever, the United States will stand with the Georgian people, Ambassador Degnan says
US Ambassador to Georgia Kelly Degnan released a video address from Washington where she held meetings with her colleagues from the State Department, White House, National Security Council, Congress, American-Georgian Business Council and other agencies to discuss the bilateral relationship with Georgia and recent developments in the region.
According to Kelly Degnan, peaceful and diplomatic resolution of the Ukrainian crisis caused by Russian aggression remains the United States' top priority.
"We recognize that we need to be prepared for the worst- both bilaterally and multilaterally – in concert with our Allies and partners, we've engaged in nonstop diplomacy to improve the stability and security in Europe. This includes working very closely with the Georgian government, sharing information through various channels, which I will continue to do when I get back to Tbilisi as I did before I left for Washington.
Georgians, like Ukrainians, have chosen the path of Euro-Atlantic integration. There is strong, bipartisan support in the United States for the Georgian people and your Euro-Atlantic aspirations, based on our shared democratic values: love of freedom and liberty.
In my meetings this week, the United States commitment to help Georgia on its path was clear and strong. We've been working on this together for 30 years. Now, more than ever, the United States will stand with the Georgian people, stand up for Georgia's sovereignty and territorial integrity and work together for the future, Georgians want and deserve: a stable, secure and prosperous Georgia that is fully integrated into the Euro-Atlantic family of nations," US Ambassador said.