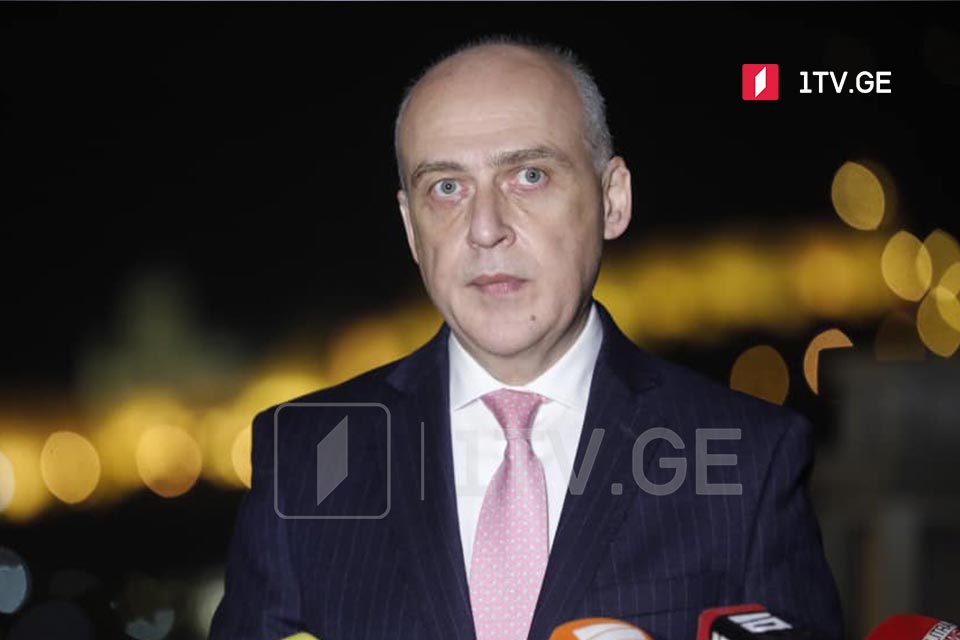 No back-pedalling of Bucharest Summit decision, FM Zalkaliani says
The Bucharest Summit decision [that Georgia will become a NATO member] will not be back-pedalled, Georgian Foreign Minister David Zalkaliani told GPB First Channel on Monday.
In an interview, Zalkaliani stressed the western partners reaffirmed that their stance [over Georgia] would remain unchanged.
"No matter how the process goes, we must be consistent. Our choice is Georgia's full integration into Euro-Atlantic structures. This is a civilized choice of the Georgian people and enshrined in our Constitution. Therefore, we, as the government, will spare no effort to be consistent in defending this position," Zalkaliani underscored.
Speaking of Russian military activity near its border with Ukraine, Foreign Minister said the Georgian government is in constant communication with Ukraine.
In today's phone call with Ukrainian counterpart Dmytro Kuleba, Zalkaliani said he reaffirmed Georgia's unwavering support for Ukraine's sovereignty and territorial integrity.
"We have many common challenges related to the occupation of our territories. We should stand together in dealing with those challenges, our activities should be in full coordination with our strategic partners," the Minister added.